Bones or no bones day?
TikTok Pug, Noodle, can Predict the Fate of your Day.
Noodle is a 13 year old pug that has been taking the TikTok world by storm. 
   Every morning, Jonathan Graziano, Noodle's owner, props him up in his favorite dog bed to see if he can stay sitting up by himself; In Jon's words, to see if he "has bones." These steps are essential for Noodle to provide followers with the utmost accurate reading. Jon and Noodle's TikTok platform has racked up a total of 4.4 million followers, and Noodle's personal Instagram account has about 181K followers.
   If Noodle is able to stay sitting up, that means it is a "bones day." This constitutes a day of treating yourself and taking risks, according to Jon and Noodle. A "no bones day" occurs when Noodle is simply unable to hold himself up and topples over. While this seems like it means the day ahead will be filled with misfortune, Jon is sure to add that a "no bones day" does not mean it is a bad day. Instead, on a "no bones day," Jon advises that followers take it easy and relax. 
   So, why is Noodle's platform so hilarious? Jon's sense of humor contributes to the casual and inherently funny nature of TikTok and who doesn't want to laugh at a hilariously lazy pug attempting to stay sitting up for just a few seconds?
  Jon even invites other viral TikTokers to sit Noodle up to see if he "has bones." On November 4th, Jon invited @underthedesknews from TikTok to test Noodles abilities to predict what the day will hold; they were fortunate to visit Noodle on a "bones day." 
   Noodle's sphere of influence has even extended to college campuses. One college professor decided that since an exam fell on a "no bones day," it would have to be rescheduled. It is no question that Noodle's daily tarot-like readings can accurately predict if the day will be ultra productive or more casual and relaxed. 
   Subsequently, Noodle's overnight fame has encouraged followers to adopt older dogs in shelters. Many people want in on the "Noodle magic," if you will. Jon even created merchandise and a Cameo account to share Noodle's magic on a more personal level. 
   On a larger scale, Noodle and Jon have been featured on national talk shows, including The Today Show and The Kelly Clarkson Show. Here, they were able to expand their platform outside of TikTok, allowing their fan base to include more demographics. 
  Noodle and Jon's platform is getting more entertaining and clever as they get more familiar with TikTok in general. I cannot wait to see this account continue to grow and hopefully receive many accolades. 
   It's no question that Noodle was born to be an international star. Be sure to check out their TikTok and Instagram pages, both @jongraz. 
Leave a Comment
About the Contributor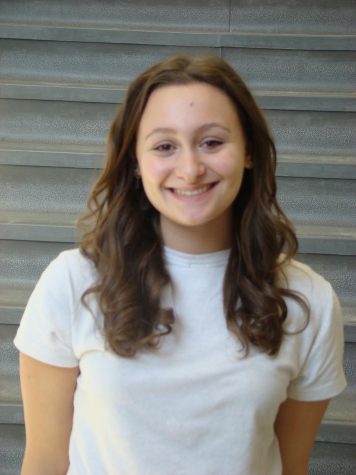 Ruby Stoller, Editor-In-Chief
Hi! My name is Ruby Stoller and I am co Editor-In-Chief for The Hawkeye. I am in my Senior year and this is my second year on staff. The Hawkeye community...