Keeping up with supply
Supply chain challenges may impact the holiday season
   Due to economic and environmental obstacles, this holiday season will be wrought with shipping delays, backups for gifts, and Christmas Tree shortages. 
   Since the original shutdown from Covid-19, manufacturers and shipping companies are still recovering from the backup it has caused. As a result, many deliveries still suffer from delays. Ongoing worker shortages have been prevalent throughout the pandemic, and so the increase in ordering online accompanied by the lack of employees in shipping companies has made for slower and more backed up deliveries. This goes for gifts as well as other holiday components like Christmas trees.
   According to USA Today, the products that are most affected by the supply chain issues are electronic devices and toys. Many electronic products need a chip to make them work. Currently, there is a global chip shortage, making electronics harder to find and more expensive. 
   Christmas trees are following the same trend of being scarce and costly.
   In 2008, when the recession hit, less Christmas trees were planted due to a lack of funds and resources. Christmas trees take approximately 10 years to grow, and so, about a decade later, fewer adequately grown trees are present.. 
   Furthermore,due to an increase in natural disasters because of climate change, Christmas trees have more trouble growing. Speaking to CNBC, Jami Warner said that, "Floods, heat waves, wildfires and smoke from the fires has really, really hampered growers in the Pacific Northwest and the Midwest." These secondhand effects from climate change have made a large impact on the Christmas Tree industry by further reducing supply.
   Such high demand coupled with low supply of real trees and artificial trees has led to an increase in cost for both.
   Higher shipping costs make it harder for stores to carry artificial trees. Trees arrive later than usual and so all of the colors, heights and lights aren't always available. 
   According to CNN, tree prices could rise by around 20% this year compared to years prior.
   Many people have lost their jobs to the pandemic, and with supply chains suffering from job cuts, this problem will continue beyond the holiday season. However, the economy is slowly but surely getting back on track, and in the meantime, consumers are urged to be patient through the holiday season. 
   Because of these challenges with supply chains, consumers must not fir-get to shop early, or else delays will be present.
Leave a Comment
About the Contributor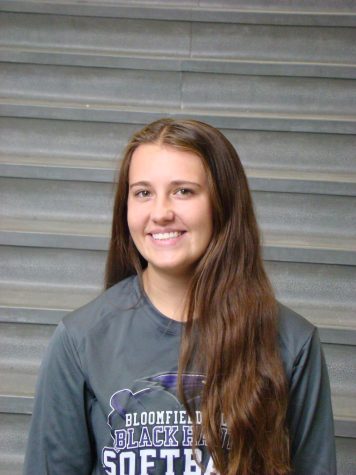 Grace Main, Web/Social Media Manager
Hi, I am Grace Main and I am the Web/Social Media Manager for The Hawkeye. I am in 11th grade and this is my second year on staff. Outside of The Hawkeye,...