The Hawkeye Sports Outlet: Fantasy Football
Do's and Don'ts that will help you to win your league!
Well, it's that time of year again! Football season is back which can only mean one thing: Fantasy football season has returned! Get ready to draft with your friends and indulge in the time-old competition of hoping for certain players to do well in real football in order for your fake football team to succeed. 
In order to create a successful fantasy football team, your lineup should be balanced. A balanced team consists of a solid quarterback (QB), a good pair of running backs (RB) and wide receivers (WR), a tight end (TE) that catches the ball more than they block, as well as a FLEX player, or an extra RB, WR, or TE, that can be efficient for your roster. Additionally, you should have a bench full of players that can make an impact if one of your starters gets injured or has a bye week.
To get a team that meets these criteria, you have to draft strategically. To start, I strongly recommend that you participate in mock drafts. These will be quick-moving drafts that don't actually connect to any team. By doing mock drafts, you get a feel of approximately what players will be available at each of your picks. In terms of a site to do mock drafts on, I recommend Sleeper, as you can select a specific spot in the draft to pick from, and it is all run by an AI system that doesn't just pick the best player available each time which creates a realistic feel for the draft. After doing some mock drafts, the next step is to find some players that may fall to you at later rounds but have the potential to be a top-valued player by the end of the season. After this, go ahead and draft your team!
When drafting, make sure to stock up on running backs and wide receivers early, as the quality of those two positions tails off soon after the first few rounds. This is why I recommend drafting a quarterback in later rounds, as the total point differential between the best QB and the fifth best QB won't be as large of a gap in comparison to the best and fifth best running back or wide receiver. 
Now that the season is officially underway, we have seen potential in many players, so now I will go into who I feel will help you succeed and who is being overhyped. First, the players I feel are underrated and will help you win are D'Andre Swift, Michael Thomas, Michael Pittman Jr, Elijah Moore, JuJu Smith-Schuster, Najee Harris, AJ Dillon, Aaron Jones, and Matthew Stafford to start. I believe that all of these players are in a good position to excel this year. Now, the players I wouldn't draft in leagues this year are Miles Sanders, Tom Brady, George Kittle, Kadarius Toney, Javonte Williams, Michael Carter, Antonio Gibson, Josh Jacobs, Cam Akers, Darnell Mooney, and Robert Woods to name a few.
I hope that this information will help you not just draft and trade for the right players, but that it will also lead to you truly learning about the game and how to work it in your favor, both this year and in future seasons.
Leave a Comment
About the Contributor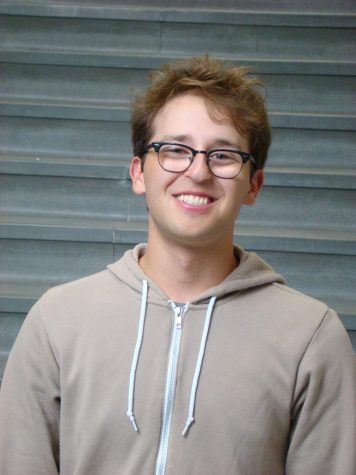 Max Melamed, Managing Editor
Hi, my name is Max Melamed and I am a Managing Editor for The Hawkeye. I am in my senior year and this is my third year on staff. Outside of the Hawkeye,...