News Analysis: Michigan's Gubernatorial Race
2022 election candidates Dixon & Whitmer go head to head this November
   It's that time of year again: the leaves are changing colors, the days are getting shorter, and pumpkins line the porches of eligible voters; it's election season. 
   This year, candidates Tudor Dixon and Gretchen Whitmer come head to head in the polls. Frankly, although many view local elections and politics in general as entertainment, the outcome of every state election greatly influences life in the respective state. The question is, what are the priorities of this year's candidates?
Gretchen Whitmer
   Whitmer sees small businesses as vital for Michigan's economy, and would like to support them especially now in the aftermath of the global pandemic. This will create new jobs in the process. Whitmer would also like to help evolve the workforce, providing funding for economic developmental projects such as fixing roads and bridges.
   Whitmer has also put a strong focus on education, and would like to further increase funding for schools without raising taxes, which she has committed to do during her first term.
   According to Whitmer, funding infrastructure projects (such as fixing the roads and other transportation systems) is vital for all aspects of life.
   During her second term, Whitmer would also like to repeal the retirement tax and generally believes that senior citizens deserve more affordable conditions post-retirement. 
   Although it is not one of her priorities, protecting the Great Lakes ecosystems from Line 5, an oil pipeline spanning from Lake Michigan to Lake Huron (which poses risks of contamination of water sources statewide), is also on Whitmer's agenda.
   Finally, Whitmer is a strong advocate for the right to abortion, and believes that the woman in question should have the right to choose.
Tudor Dixon
   Dixon is making an important emphasis on education in her campaign. Some of the candidate's stances on the subject include workforce training being implemented in schools to prepare students for the 'real world.' She wants school curriculums to be further based on the founding principles of the country such as those found in the Constitution, schools repurposing the funding for inclusion consultants and repurposing it for armed guards, and students being given greater access to private school.
   According to Dixon, abortion should only be legal in the event that the mother's life is at risk. As for all other scenarios, abortions should be outlawed.
   As for public safety, Dixon believes immigration laws should be more thoroughly implemented, and that sanctuary cities should be fully banned. Dixon also believes Michigan residents have a right to the second amendment; it should be legal to carry open or concealed weapons without a permit. 
   When it comes to voting itself, Dixon believes there should be stronger voter ID laws to prevent fraud, and have greater penalties for those who commit voting fraud.
   Regarding economics, Dixon wants personal income tax to be dramatically reduced, cut 40% of Michigan's regulatory code by the end of her term, and analyze the efficiency of Michigan incentive programs and reform or remove them if they are not effective enough.
   Pertaining to infrastructure, Dixon sees Line 5 as a priority; protecting it and other projects like it is vital to protect business.
   Finally, Dixon would like to pardon all business owners who committed violations of Whitmer's lockdown policies.
Leave a Comment
About the Contributor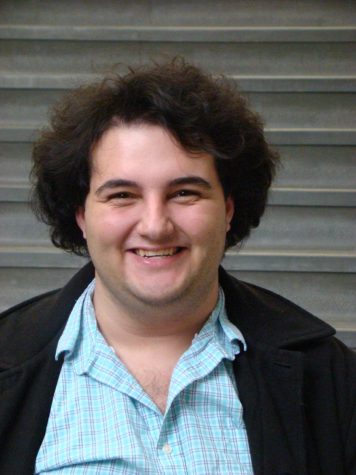 Tyler Richmond, Feature Editor
Hey there! My name is Tyler and I'm currently the feature editor for The Hawkeye. I'm in my senior year and this is my second year on the Hawkeye staff....