The 5 Best Thanksgiving Foods
What's not to love about Thanksgiving? Family, friends, and of course, food. Thanksgiving food is anticipated throughout the year by people all across the country, making the food taste even better after waiting so long for the holiday to come around again. But what are the absolute best Thanksgiving dishes? 
Apple Pie
Nothing can beat the sweet, homemade apple pie. Arguably one of the top 3 pies of all time (up there with Blueberry Pie and Banana Cream Pie), Apple Pie is the epitome of fall flavor. It is best when the apples are a little bit crunchy, and the crust is a little doughy. With whipped cream and vanilla ice cream, apple pie tops off the Thanksgiving feast with a sweet treat.
Sweet Potato Casserole
A casserole so delicious that you forget that it really is a side dish, as opposed to a dessert. Topped with marshmallows, the sweet potato casserole is the perfect mix of sweet and savory. No wonder everyone is yam-mering about it! If I was a potato, it would be my utmost goal to be this casserole.
Cornbread Casserole
The classic cornbread – a staple since the first Thanksgiving – made even more delicious when put together with eggs, sugar, sour cream, and lots of butter. Regular cornbread may be good, but a lot of times it is far too dry, a problem that is less likely to come by with its casserole form. Easy to make and extremely delicious, it is unquestionably high on the list for best Thanksgiving foods.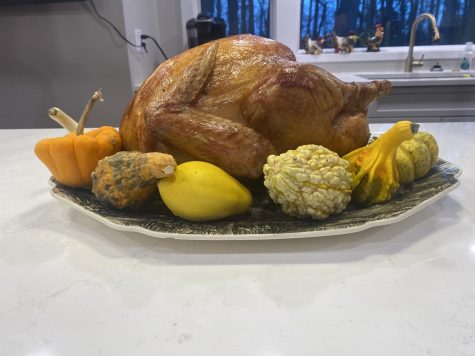 Turkey
When Americans think of Thanksgiving, we think of turkey. Not the highest on this list, however when done right, the turkey is truly delicious. The nice thing about a turkey is that there are options with dark or light meat, giving choices to even pickier eaters. When eaten with a drizzle of gravy, turkey may not be the highest on the list, but it is pretty dang delicious.
Green bean casserole
Green beans as a stand alone dish are tasty, but just like cornbread casserole, the green beans only get better when prepared with Cream of Mushroom soup and crispy fried onions. This casserole will fool the consumer to think they are being healthy and eating vegetables, but the extra ingredients cancel out the vegetables present. These extra ingredients, however, are what makes this dish so delicious.
Although all are delicious on their own, in typical Thanksgiving fashion each dish is better when mixed together with all the other foods on the plate. Nothing is better than a bite with some cornbread, some turkey, some sweet potatoes, and green beans all dipped in gravy.
Leave a Comment
About the Photographer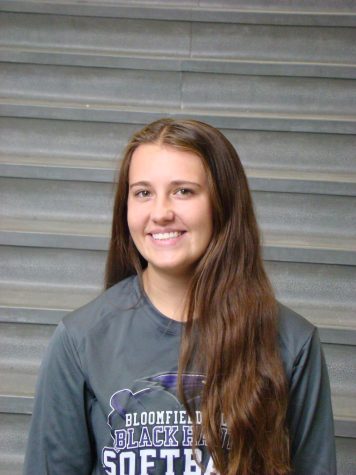 Grace Main, Web/Social Media Manager
Hi, I am Grace Main and I am the Web/Social Media Manager for The Hawkeye. I am in 11th grade and this is my second year on staff. Outside of The Hawkeye,...