Standardized Tests Go Digital
College Board Offers Online Format for 7 AP Exams
For the first time this May, the College Board will allow schools the opportunity to partake in digital AP exams for 7 of its 38 courses. Of those seven, BHHS currently offers five: United States History, European History, English Language & Composition, English Literature & Composition, and Computer Science Principles. The digital exams will be administered in-person at BHHS on an app called Bluebook, and test-takers can either use a personal device or school Chromebook to access it. Career Resource Center Coordinator Mrs. Frantz reports, "Students will be given an opportunity to familiarize themselves with the testing software before they take their exams."
  Because pencil-and-papers tests have been a staple of AP exams since the 1950s, the shift to a digital format has created some uncertainty. BHHS teacher Mr. Cameron instructs AP history courses, and he has mixed feelings about the switch.
   "I know history itself is often a traditional discipline in the sense of researching, note-taking, and writing by hand, so for that reason I am hesitant to commit to this being an overall positive change," he said. "I would need some more information to be convinced that this change is best for students."
   AP English Language and Composition teacher Mrs. Lyon says she is cautiously optimistic about the shift. She plans to adapt to the news by guiding students through the unfamiliar process. 
   "In addition to assigning regular practice tests on AP Classroom, I will be attending planning webinars that are scheduled to begin in January so that I can fully support my students as they practice with any new technology required for the exam," she explains.
   Looking forward, many believe that digital exams are the future of standardized testing. Mrs. Frantz speculates, "I believe that they will be switching to all digital exams in the next year or two." Objectively, the digital format will save schools and the College Board both time and money. Although certain features can't yet be explored because there needs to be a pencil-and-paper equivalent, it is possible that the exam will introduce question adaptability and interactive activities to more accurately gauge the knowledge and skills of students a few years down the line.
Leave a Comment
About the Writer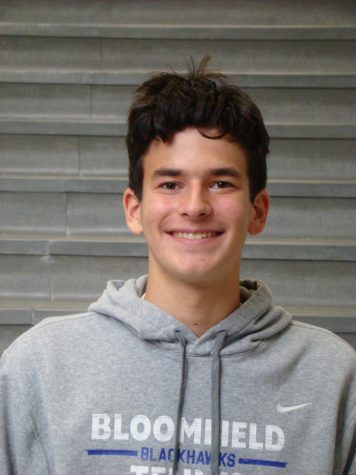 Benjamin Saperstein, News Editor
Hi, my name is Ben Saperstein and I am the news editor for The Hawkeye. I am in my junior year and this is my 2nd year on staff. Outside of the Hawkeye...