One smart cookie
Bloomfield Hills Schools alumna Jordyn Gudeman founded and runs nut-allergy friendly cookie company, Eddie G's Cookies.
If you are looking for an allergy-friendly cookie or a delicious treat, "Eddie G's Cookies," founded by Bloomfield Hills Schools alumna Jordyn Gudeman, is perfect for you. 
   Gudeman graduated from Andover High School in 2012; after high school graduation she went on to attend Oakland University.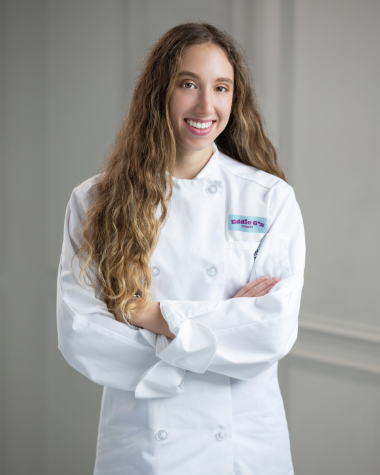 "When I graduated from Andover I thought for sure I was going to be an orthodontist. I love science and I have been going to the orthodontist since I was 6 years old.  However, being in a world outside of high school changes your perspective," Gudeman said. "It isn't about the highest paying job or having the most validated careers in our community. It's about how you can make a difference. Sure, I'm not changing the whole world with my cookies but I hope my cookies can change someone's world."  
   After graduating from Oakland University with a degree in finance, Gudeman followed her dreams and began to put the pieces of her cookie business together. Now, 10 years later, "Eddie G's Cookies" has featured over 30 unique recipes and some of the flavors have even been tasted by mainstream celebrities. 
   Gudeman commented on her pride in the growth and success of her and her family's business. "The cookies have been given as gifts at cast parties and offered in PR packages," Gudeman said. "While those are fun to participate in, having a customer write to us and say how much they enjoyed our cookies because they have nut allergies is a huge accomplishment in itself."
   Eddie G's cookies are special because on top of being peanut and tree-nut free, all of the cookies are made with high quality ingredients and are baked in small, fresh batches.  "This way they taste homemade," Gudeman says. "The way cookies should taste!" 
   When it comes to the inspiration behind Eddie G's Cookies, the entrepreneur shares that many people in her family have nut allergies, including Gudeman herself. They believe that it is important that people with nut allergies have access to a safe place where they can enjoy baked goods. As a result, the family worked to create Eddie G's Cookies, a company where nut-free individuals can indulge in the sweet treats. 
   As a Bloomfield Hills Schools alumna, Gudeman has a plethora of advice to share to future entrepreneurs and high school students in general. She advises, "These days we are all encouraged to do something that will change/help the world. That's a pretty daunting task, there are a lot of things that need change.  When you are asked to pick a career, think about what your real passions are. Can you change a small part of the world using skills you are passionate about? If we all can change the world in a small way, as a whole we can make big changes for a better future."
Visit www.eddiegscookies.com to give these cookies a try or send some to a friend!
Leave a Comment
About the Contributor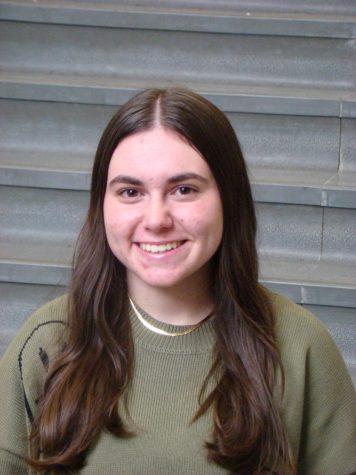 Alexa Kessler, Editor-In-Chief
Hi, my name is Alexa Kessler and I am one of the Editors-in-Chief of The Hawkeye. I am a senior this year and this is my second year on staff. Outside...