Going In Style Review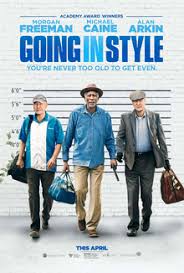 Going in Style, is the new, spectacular, crime comedy starring distinguished actors Alan Arkin, Michael Caine and the extraordinary Morgan Freeman.
Zach Braff, the director of Going In Style, was one of the leads in the hilarious show scrubs in the early 2000's. He also was the voice of Chicken Little and starred in Oz The Great and Powerful. Additionally, he has been nominated for multiple awards.
The premise of the movie is solely based on three elderly men, Willie (Morgan Freeman), Joe (Michael Caine) and Albert (Alan Arkin). When their pension funds go blank from the corporate company they work for, they must devise a plan to get their much needed money back by robbing a bank.
Throughout the film, the supporting cast shines. Their relationships and reactions with the other characters contributed to the main actors likability in a major way. Supporting actor Christopher Lloyd plays Milton and actress Maria Dizzia plays Rachel Harding, whom are two superb examples of the ladder.
Going in Style embodies the Brooklyn lifestyle and exemplifies the working class attitude that everyone goes through in the Brooklyn area.
I truly respect how the film had a classical type of comedy essence to it since it was a remake (Originally made in 1979). It could teach younger and undeveloped comedians what it takes to be comical. My only critique with the film is the ending because it only showed a bit of how everything happened, instead of doing this in the plot.
The intriguing script and unique comedy is something I grew to appreciate as I saw the film. I thought the action made it more appealing and the character development was exceedingly joyous to watch. Going in Style is something I highly suggest going to see because it will definitely exceed all expectations.
View Comments (2)
About the Contributor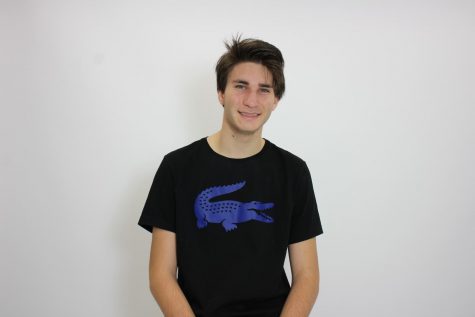 Brendan Lynn, Senior Sports Writer
Hi, my name is Brendan Lynn and I am a Senior Sports Writer on the Hawkeye newspaper and the BIFF radio. I am a senior and this is my 1st year on staff....