Rick Ross Rather You Than Me: A Year in Review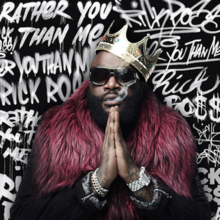 Rick Ross is unarguably one of the best rappers of all time.  His unique look, flow, and smooth lyricism have allowed him to gain status among the hip-hop greats.  His last album, Rather You Than Me, added to this prestige.
Released on March 17th, 2017, Rick Ross's ninth studio album featured the likes of Meek Mill, Ty Dolla $ign, Gucci Mane, and more.  The 14 track album peaked at number three on the US Billboard Hot 200.
One of my personal favorite songs of the album is "Santorini Greece." Produced by grammy winning producer, Bink, the beat has a slower, jazz tone, that is uncommon for Rick Ross.  On this song, Ross showcases his storytelling. He focuses on his past as compared to his present, while talking about sensitive topics such as drug dealing and racism.
One of Rather You Than Me's most popular song was "Lamborghini Doors," featuring Meek Mill and Anthony Hamilton.  This song boasts the flow of not only Rick Ross, but his prodigy, Meek Mill. Rick Ross was the creator of Maybach Music, the music label that took Meek Mill to the heights that he has reached today.  "Lamborghini Doors" talks about the lives that the rappers are lucky enough to live today. Their success stories are rapped over a typical 113 beats per minutes song. This beat is on the slow side, but the drums and melody allow both rappers and Anthony Hamilton to exhibit the best verses of their repertoire.
A week before the one year anniversary of this underappreciated album, Rick Ross had the largest health scare of his life.  He was found unresponsive in the middle of the night, foaming from the mouth. He was rushed to the hospital, and the public was kept in the dark, with only rumors surrounding his health circulating the media.  There were rumors Ross was on life support, there were rumors he was in a coma. However, in the end Rick Ross emerged victorious from this health scare. He was healthy, and he was able to celebrate the anniversary of this successful album.
Rather You Than Me was a great album that only cemented Rick Ross's status as a legendary artist.  I would give this album a 4 out of 5 stars.
About the Writer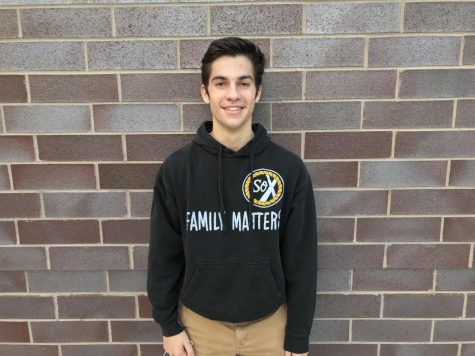 Jonah Stone, Managing Editor
I'm Jonah Stone, a junior and a first year staffer. I am a managing editor. Outside of school, I love to play hockey and hang with my homies.