Sophomores participate in a revamped community read
The Community Read has been a tradition within the 10th grade for – years. However, this year, the Community Read project took on a new definition.
"With the opportunity provided by the new interdisciplinary class, we expanded the community read," said Rachel Matz, American Literature teacher. "In the past, only students in American Lit 1600 took part, and they chose a community member outside of our class to read with them. Now we have quadrupled, or more, the number of students participating, and we have changed it to be a learning community read, as opposed to the community at large."
This year, all students in 10th grade chose a book from a selection of 14 different titles. Each one corresponded to a different subject. For example, Hidden Figures by Margot Lee Shetterly is considered a math book, and The Things They Carried by Tim O'Brien is considered to be connected to history. The teacher who teaches this subject in the student's learning community guides the group towards reading the book, connecting with it, and eventually creating a large-scale presentation to present to the rest of the learning community.
Sophomore Mari Lynn is reading All the Light We Cannot See by Anthony Doerr, and she is having fun with multiple aspects of this interdisciplinary project.
"I am enjoying the process of the community read," she said. "It's like I'm a part of a book club in school, and in the end I'm excited to create a cool presentation where we get to decorate the room and show the class what our book's about."
Sophomore Jacqui Foreman is reading The Joy Luck Club by Amy Tan, and recognizes that as this is the first time the Community Read is being set up this way, there are some moments of frustration.
"I wish there was more of a definitive structure because everyone's at different points in the book," she said. She suggested a change for next year, and said "Maybe giving us more structure rather than saying finish the book by this date, have more checkups to make sure that students are on time."
However, overall, she agrees that the Community Read is a beneficial and worthwhile tradition.
"I like that I'm able to read books in school," she said. "They give us time to read rather than making this a solely out of class project."
Leave a Comment
About the Contributor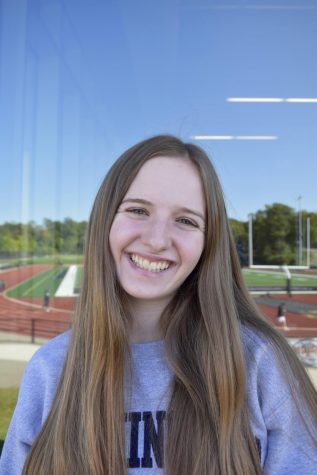 Darby Krugel, Editor-in-Chief
Hi, my name is Darby and I am an Editor-in-Chief on The Hawkeye. I am a senior and this is my 3rd year on staff. Outside of The Hawkeye, I am part of BBYO,...