Deadly Attack on Pittsburgh Synagogue Ignites Massive Response
On Saturday, October 27, another mass shooting took place. This time, the lives of 11 people were taken because of their religion, marking the 305th mass shooting in the United States in 2018.
"I was completely shocked to hear about what happened in Pittsburgh. I had to reread [posts about the shooting] a couple of times because I just couldn't believe it," said junior Marlee Hooberman, co-president of the Jewish Student Alliance (JSA).
The gunman, 46 year old Robert Bowers, stormed into the Tree of Life Congregation Synagogue in Squirrel Hill, Pittsburgh, during Saturday morning Shabbat services, armed with an assault rifle and three handguns. Before firing his gun, the suspect declared that "all Jews must die," right after posting anti-semitic content online.
Anti-semitic rhetoric is on the rise in America. According to the Anti-Defamation League (ADL), anti-semitic incidents in the U.S. have increased more than 86 percent in 2017. This past attack is the deadliest attack deliberately made on Jewish people in American history (CNN).
Junior Ben Perry, who has family living in Squirrel Hill, explained that "[Squirrel Hill] is a peaceful place, and it deeply saddens me to see the direction our country is headed towards. We must tone down the rhetoric to prevent future hate crimes on any race, religion, or creed. The saddest part is that someone who lived during the holocaust came over [to America] only to be [murdered] by a Neo-Nazi."
The event conjured global attention and garnered an international response.  Israeli Prime Minister Benjamin Netanyahu said, in a statement of condolences, "The entire people of Israel grieve with the families of the dead. We stand together with the Jewish community of Pittsburgh, we stand together with the American people in the face of this horrendous anti-Semitic brutality, and we all pray for the speedy recovery of the wounded."
Throughout the nation, synagogues and other organizations have held local vigils and memorial services. In the Bloomfield Hills community, teens from the Temple Israel congregation organized a vigil service to commemorate the victims of Pittsburgh.
"It was really powerful [to see] the whole community come together. With so many people there, I felt [like] a part of a big family that was not listening to fear and coming together despite the time," said junior Emma Dwoskin, a speaker at the vigil. "[At the vigil,] I read a poem about community in times [of tragedy]. I wanted people to take away the importance of sticking by each other and standing strong in hard times."
Several teens who are a part of Jewish youth groups such as BBYO (B'nai Brith Youth Organization) and YFTI (Youth Foundation of Temple Israel) made speeches at the vigil, including Dwoskin, senior Benny Fellows, and freshmen Grace Spektor and Ali Lipson. Hundreds of members of the Jewish community gathered for the vigil, where they held a moment of silence and a candle lighting session to mourn the victims.
According to Dwoskin, Temple Israel, in response to the shooting, worked on a project of a compilation of video messages from teens to not only further mourn the victims, but also to support the greater Jewish communities.
"We created the video project as a way to tell the Pittsburgh community that we are standing with them. It allows many teens all over [the country] to show they stand with the community," she said.
In addition to the video project, the Jewish community called out to Jews all over the world to #showupforshabbat on the weekend after the shooting (11/2-3). Jewish and non-Jewish supporters showed up to Shabbat services in droves on Friday night and Saturday morning, during which multiple congregations, including Temple Israel, held interfaith services in solidarity with Jewish leaders.
Since his arrest, the suspect, Robert Bowers, has pled not guilty. Many questions arise as to how society must combat this problem, and how to make a difference in the future. Since the Pittsburgh attack, this issue has seemed to have worsened, with another mass shooting at a yoga class, and in California.
Junior Jane Hooberman, JSA co-president, said, "This attack not only affects the entire Jewish population, of both the US and the world, but all other cultures too, as we all stand together as one."
Leave a Comment
About the Contributors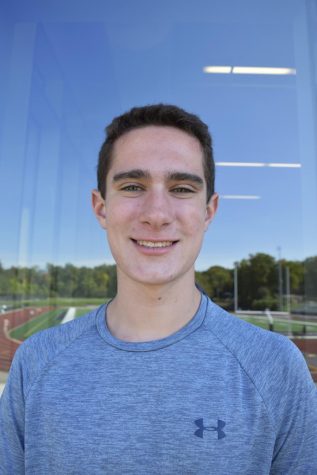 Jake Fogel, Managing Editor
Hi, my name is Jake and I am a Managing Editor on the Bloomfield Hills Hawkeye. I am a Senior this year and this is also my third year on staff. Outside...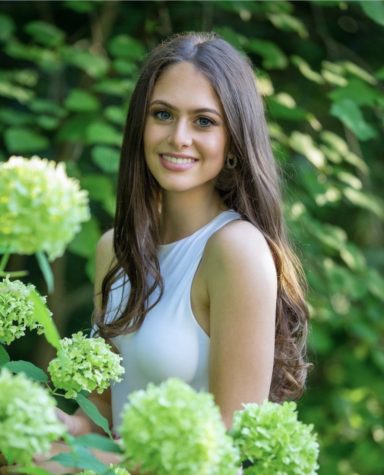 Fallan Sherman, Feature Editor
Hi, my name is Fallan Sherman and I am a Feature Editor for The Hawkeye. I am in my senior year and this is my third year on staff. Outside of the Hawkeye...