The latest start time updates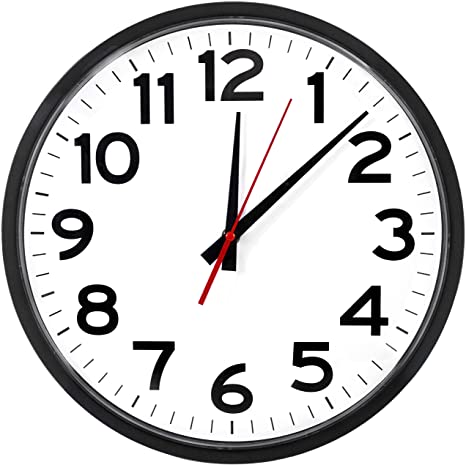 Since March of 2020, students have been facing a new kind of education. They no longer sit in classrooms with a teacher, but instead, they sit at home in front of a computer. But, in the upcoming 2021-2022 school year, students will find themselves back in the classroom full time. Along with a return to a regular school day comes a discussion of new start times. The newly proposed high school schedule will send the students back 30 minutes later in the morning and will dismiss them 25 minutes later in the afternoon. The other schools in the district will also receive smaller changes to their start and end times. According to the district's spokespeople, the times for the high school were carefully calculated to provide  students with adequate time to participate in sports and other after-school activities. 
   On Thursday April 29th, the school board approved the new proposed times in a 5-2 vote. The school board president, Paul Kolin, is in favor of the new time. Kolin stated that he thinks later start times will "help students be more alert," and that "there will also be [fewer] car accidents." Due to the thirty minute start time setback, Kolin thinks students will also be "less tardy."  Kolin understands that this is going to be a schedule change and people are going to have to "shift their day," but he believes "this was a much needed change." He feels that the new times are necessary because the 7:25 am start time was just too early for high school students. Although the time change is only thirty minutes, Kolin believes it is "moving in the right direction."
   Cathy McDonald, BHHS Associate Principal, believes there are many positives to the new start time. She feels it will be an exciting new beginning for students in the fall. However, she understands that there are always pros and cons. Often, when something new is introduced, people are hesitant to make a change. But, McDonald feels it is a change for the better, and that "BHHS students are resilient" and will easily adapt to the new schedule. Afterall, the students had four schedule changes in the 2020-2021 school year, and handled each one in a positive manner. There are still many decisions to be made, but she is confident that these decisions will be made with the interest of the students in mind.
   However, there are many who still question the decision. Jonah Zimmermann, a junior, was hoping for a later start time, but instead of 8:30, he will have to settle for 7:55. He does not like the idea of  a "later dismissal," but understands that he will have to adjust. He believes it will be easier to wake up and will result in "better focus" in his early classes and "improved grades." However, he is most excited for the extra sleep time. He agrees with studies that show  that "sleep is good for the mind."
   The new schedule will not please everyone. Students will need time to adjust, but they have shown their flexibility over the past year. The 2021-2022 school year will be a return to in-person learning for everyone, as well as a fresh start for many, and the new start time will allow BHHS students a little less hassle and rush in the mornings.
Leave a Comment
About the Contributor
Abby Chayet, Social Media Manager
Hi, my name is Abby Chayet and I am the Social Media Manager for The Hawkeye. I am a senior and this is my second year on staff. Outside of the Hawkeye...