Welcome to Bloomfield!
Mr. Stroughter becomes the new principal of Bloomfield Hills High School
After a lengthy search for a new principal, Mr. Lawrence Stroughter was announced to the district by Bloomfield Hills Schools Superintendent, Mr. Watson, on Jan. 27. 
   Stroughter started as principal on Monday, Feb. 7, looking forward to the years to come in this role. 
   Stroughter has a strong background in leadership and education. In the past, he served as the assistant principal of Farmington High School and the principal of Harrison High School. His other leadership roles took place at Plymouth-Canton Community Schools and Detroit Public Schools. When it comes to his education, Stroughter received a Master of Education degree from Wayne State University and a Bachelor's Degree in Science-Mathematics Education from Alabama State University. He continues his education, pursuing a doctorate of educational leadership at Eastern Michigan University. 
   Outside of his roles within high school administration, Stroughter has involved himself in various leadership initiatives, including his membership within Farmington Public Schools' Positive Culture Development Team, Wellness Team, and Equity-Oriented Strategic Planning Team. He is also a participant in the National Professional Development Program and Solution Tree.
   As Mr. Stroughter looks forward to his tenure at Bloomfield Hills High School, he is excited to form relationships with the students and help them to reach their maximum potential.
   "What I'm looking forward to the most is getting to know each of the students, trying to figure out how best to support them, and how best to help them engage with school fully,"  Stroughter said. 
   He has already made the effort to get to know the student body and has made it his priority to understand the thoughts and feelings of the high schoolers.
   Mr. Stroughter explained the following about what he hopes students understand about their time at BHHS
   "While in high school, you only have four years, so it's important to take advantage of those four years and engage in some of the clubs and activities that will allow you to fully understand what high school is. Those are the things you will remember once you graduate," Stroughter said. 
   The new principal wants students to use their time at the high school to experience new opportunities and expand their interests. Another priority he has is to make sure students know that he is approachable and is there for them.  
   "I would like the student body to know that I am here for them and that my office door is always open," Stroughter said. "If they see me in a hallway as I walk through the building, please feel free to stop me and just have a chat with me."
   He wants students to feel that they can approach him for friendly conversation, possible concerns, and happy events. 
   "I want students to share some of their concerns that they might have, but also share some of their successes and the wonderful experiences that they are having. I would like to be able to pay it forward and share stories of success with other students."
   In his first week at the high school, he has already been able to have conversations with various students about their high school experience. Not only does he want students to feel supported, but he wants them to feel a sense of belonging.
   "I want our students to go beyond just feeling like they belong in this space, but also that they are thriving in this space and they're taking full advantage of all the opportunities that BHHS has available to them," Stroughter said.
    Outside of BHHS, Stroughter is "just a normal guy." He loves spending time with his wife and three sons—Miles, Dylan, and Lincoln. He enjoys skiing, going on bike rides, and playing video games with his sons. One fun fact that he chose to share is that he is an Eagle Boy Scout, graduating from Cass Tech. But above all, he is a father and enjoys spending time with the people around him.
   Stroughter is looking forward to the remainder of the school year and the years to come. He wants the student body and the families of BHHS to know that his door is always open and that he is there for them. 
   "It is a pleasure working with so many fantastic students. Every student that I've met up to this point has blown me away and left me in awe with how impressive they are as young people. I hope that I continue to meet more and more students so that I can continue to develop my understanding of just how impressive the students of Bloomfield Hills High School are." 
Leave a Comment
About the Contributors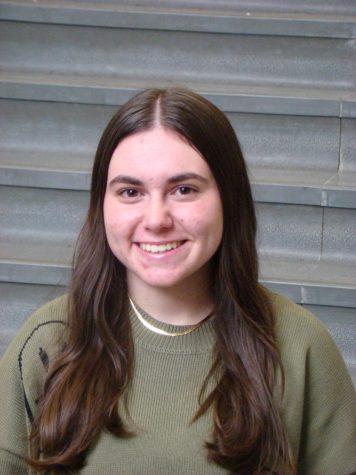 Alexa Kessler, Editor-In-Chief
Hi, my name is Alexa Kessler and I am one of the Editors-in-Chief of The Hawkeye. I am a senior this year and this is my second year on staff. Outside...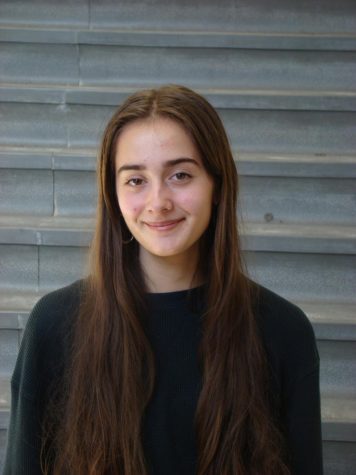 Ava Farah, Photographer
Hey, my name is Ava and I'm a photographer for the Hawkeye. I'm a sophomore and this is my first year on staff. When I'm not taking pictures for the Hawkeye...