Student Leadership Success at States
BHHS Student Leadership received many awards at the MASC/MAHS State Conference
 The BHHS Student Leadership team attended the MASC/MAHS Student Leadership State Conference in Grand Rapids on February 27-28. Many BHHS student leaders received individual and group recognition, and the BHHS Student Leadership team earned highest honors at the conference.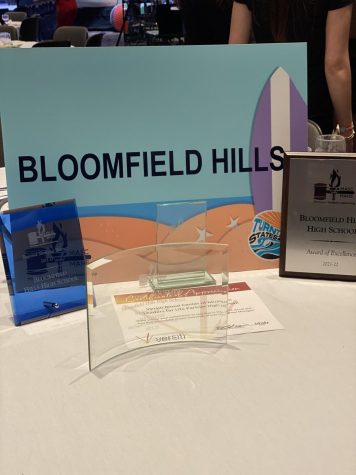 Some of the awards that the entire leadership team earned were the Award of Excellence, Exceptional Service Project, and Star School. The Award of Excellence is given to the top 5% of Michigan high schools, and is the highest honor that a high school leadership program can receive. The Award of Excellence highlights the events, fundraisers, and community service initiatives organized by the school, along with the classroom environment and engagement opportunities. 
   The Exceptional Service Project Award was given to BHHS for their community food-drive project, Porch Pantry. Finally, the Star School award recognizes the entire BHHS leadership team and all of their accomplishments. 
   Regarding individual awards, senior Lindsey Zousmer, received the Student of the Year Award.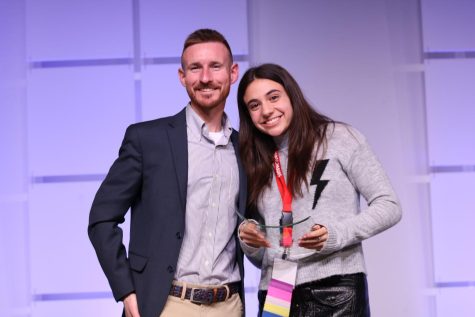 Zousmer is the BHHS Executive Board Co-President, and was the first BHHS Student Leadership member to receive this award in history. Zousmer received the highest honors with this award and was acknowledged for her hard work, commitment, dedication, and achievements. When asked about what the award meant to her and how student leadership impacted her, Zousmer said the following. 
   "Being Student of the Year has really put the importance of this organization into perspective for me. Student Leadership has had a tremendous impact on my high school career, being one of the communities in which I felt most at home, influential, and empowered. I am so honored to have worked with my incredible advisors and fellow leaders to make every vision we have come to life," said Zousmer. "I never feel less than inspired while in the Leadership classroom and I feel so lucky to receive this award alongside my supportive, encouraging, and loving team."
   In addition to Zousmer, junior Mollie Weiner was recognized with an Unsung Hero award. Weiner is on the BHHS Student Leadership Executive Board, and received the award for her positive attitude and commitment to ensuring a welcoming school environment.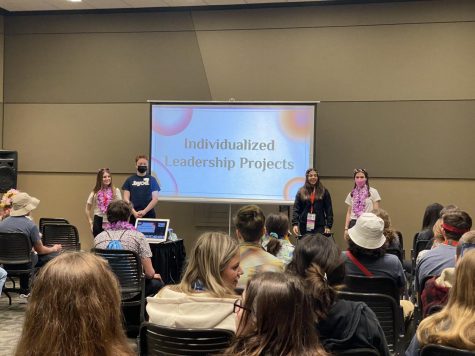 The entire BHHS Student Leadership team received many awards at the Student Leadership Conference and will look to continue their success next year. 
   "States was a great opportunity to meet hundreds of student leaders from different schools around the state and share out about all of the amazing events and fundraisers we organize each year," said junior Alexa Kessler. "We hope to implement some of the great events we learned about at States to our own school." 
Leave a Comment
About the Contributor
Eryn Stern, Editor-in-Chief
Hi, my name is Eryn Stern and I am an Editor-in-Chief for The Hawkeye. I am in my senior year and this is my third year on staff. Outside of the Hawkeye,...