BHHS BSA prepares for Annual Talent Show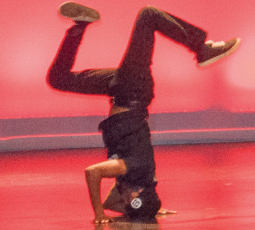 The BHHS Black Student Alliance (BSA) is preparing for their annual student-produced Talent Show.
"This year, students will be showcasing their talent, a variety of talent. This year, the theme is celebrating African American contributions through the decades. We're focusing on [different] decades. It is open to all students to perform. You can show your own talent or pick [something else]."
According to the BSA, performances at the show "can include acrobatics, acting, artwork, comedy, dancing, instrumental, modeling, poetry, singing, and much more."
"The whole purpose is, it is not just a talent show, but we want to take a talent show where it is strictly focusing on contributions of African Americans. Last year's talent show was a great success, but didn't have a focus. We wanted to fine-tune it a little bit, so it could be a little more educational," she said. "After, there is an after-party celebration. We are going to be selling tickets the week of the show."
According to Jones, the Talent Show is scheduled for Saturday, February 25th, 2017 from 6:30 p.m. to 8:00 p.m.