BREAKING NEWS: Girls varsity basketball team continues great form as they beat West Bloomfield to become league champions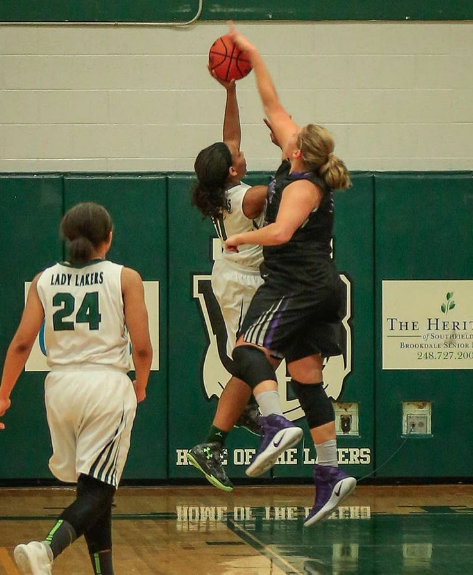 The girls basketball team triumphed over the West Bloomfield Lakers at home, beating them 66-31 to become league champions on Friday night for the first time.
The Black Hawks were dominant from the very start of the game. With strong showings from Amanda Sape, Rebecca Hancock, Victorie Franklin, Immani Wright, and Maryam Hashim, the visiting Lakers had only two points at the end of the first quarter and struggled to control the game. At half time, the Black Hawks had an over 20 point lead and looked clear favorites to see the game through.
The second half saw much of the same strong defensive and offensive play that the Black Hawks put on show in the first half. With the help of the starting five in addition to players like Myah Jones and Grace Getz, the Lakers were never able to close the gap and challenge the Black Hawks' comfortable lead
The Black Hawks now hold a 15-1 record, better than any other team in the White Division.
"It is nice to see all the hard work paying off and everyone coming together as a team to achieve our goals." said Senior shooting guard Heidi Wirthlin, "We have been wanting a league title for years now. We are going to continue to get better and push ourselves."
The girls now look to maintain their winning ways against Clarkston on Tuesday and hope to mount a challenge for district champions.
"This team and this year has been extremely special to all of us because we have wanted the league title and district title for years now." said Senior captain and point guard Katherine Prina, "So for the rest of our season, we want to keep winning and hopefully become district champions and see where that takes us. We deserve all of this because of how hard we have worked year round. We have had our eyes set on this goal for the entire season and we are excited to see what we can accomplish next."