Bronco becomes a Black Hawk
BHHS gets its first ever therapy dog, Bronco.
Bloomfield Hills High School welcomes its first-ever four-legged staff member, Bronco. 
Bronco loves to visit classrooms and give great hugs. When visiting students, Bronco is a great stress reliever and emotional support friend. 
Bronco is currently 19 months old and lives with BHHS Associate Principal Cathy McDonald while he is not working in the BHHS building. Bronco got his name because when he was little he would get excited and gallop and buck like a bronco. 
BHHS has now joined other district buildings in having a full time therapy dog available for students and staff. According to Mrs. McDonald, it did take a while for every school to get a therapy dog. The school district has a contract agreement with Paradise Dog Treatment which is where they train all of the dogs. Interested teachers were also trained with commands for Bronco and how to handle Bronco safely and correctly during the school day. 
Bronco's job is to help students with anxiety or stress. When Bronco is brought into a learning environment, he can help calm down students and help them to focus more. Bronco is "Magic," as Mrs. McDonald says, lifting spirits and supporting students in whatever they need.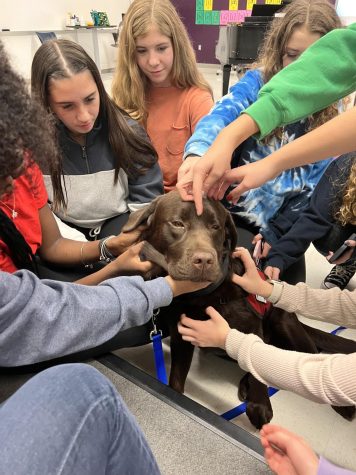 Each school building in the Bloomfield Hills District has one therapy dog. BHHS will be getting an additional therapy dog due to the large size of the building. The new therapy dog, Camper, will be joining the BHHS Staff after spring break.
Leave a Comment
About the Contributor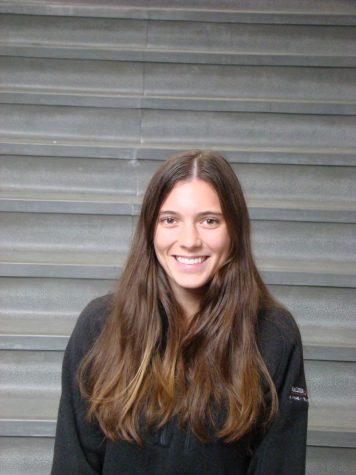 Annalise Griffin, Staff Writer
Hi, my name is Annalise Griffin and I am a staff writer for The Hawkeye. I am in my junior year and this is my second year on staff. Outside of the Hawkeye,...