Red Coat Tavern delivers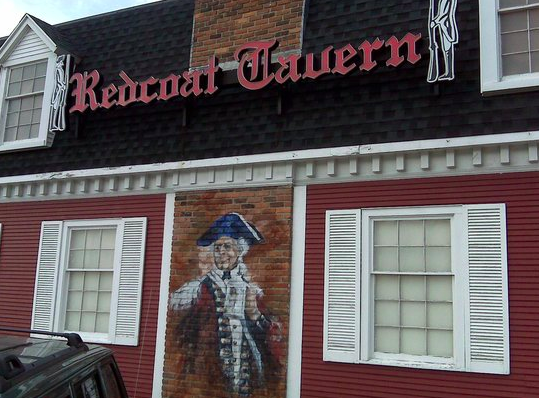 Ever wanted to feel like you are eating in an old fashioned bar? Sounds like Red Coat Tavern is the place for you! Red Coat Tavern is a restaurant that has two locations, one in West Bloomfield and the other in Royal Oak.  Red Coat Tavern certainly will not disappoint any customer looking to get quality food.
Red Coat Tavern is most famous for its burgers. While it does offer an assortment of appetizers, salads, sandwiches, and other entrees, its burgers top the list of popularity. You start with your normal sesame seed bun, with regular angus beef, lettuce, tomatoes, and mayonnaise, but the real joy comes with adding on your extra toppings and sauces.
I went with my usual order of adding on raw onions, chopped olives, Russian dressing, and a side of fries. The taste of the burger was amazing; I could taste each individual condiment I ordered.
Inside the restaurant itself, right from walking in the door you are greeted by an illuminated dining area that is lit by red lights, paired with the wooden atmosphere. You get the impression as if you are dining in an old bar from the 1800s.
Along with an excellent atmosphere and excellent food, Red Coat Tavern doesn't fall short on service. Even during the dinner rush, my waiter did not leave me unattended for too long, and made sure I was satisfied with my order.
However, there are some downsides that are chains that can hold Red Coat Tavern back from being an amazing place to dine. First, and one of the biggest, is the price. Do not expect your bill to be cheap. My mom ordered a sandwich, while I had a coke, a burger, and an order of fries. We also ordered another burger for my brother, and the final price was just over $50. On the other hand, you definitely get your money's worth. The food itself and the experience is well worth it.
Secondly, the wait times around dinner time can get a bit long. The longest I had to wait was only half an hour, but it can easily reach up to an hour.
Finally, and this isn't that big of a deal, but at the Royal Oak location, there is absolutely no standing room while you wait for a table, so hopefully you brought a nice warm coat and a pair of gloves while you stand outside and wait!
Red Coat Tavern delivers on outstanding food, outstanding service, and an amazing atmosphere. Although the price is a tad higher than other restaurants, it is well worth it. If you and some friends are looking for a place to eat at any time during the day definitely do not pass this place up.
About the Writer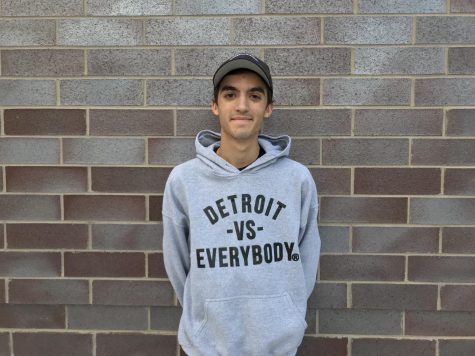 Nick Spinale, Staff Writer
Nick Spinale is a Senior in his first year as a staff writer for the Hawkeye. Nick enjoys playing hockey, and coaching younger goalies.