Jewish Student Alliance gets a New Beginning
America is known as a "melting pot" because of the diverse religions and cultures in our many towns and states. To continue this concept, Bloomfield Hills High School has introduced cultural clubs as a way to unite students in the district, so that they feel welcomed and can connect with a group of people with the same beliefs.
One of these clubs, the Jewish Student Alliance, has become a part of the continuing trend of identity-based organizations that has swept through the high school.
Club presidents Jane and Marlee Hooberman restarted the club at the beginning of the 2018-2019 school year in order to provide support and a way for students to learn more about the Jewish community.   
At the end of last year, it was apparent that the club was starting to fade once the presidents had graduated and only a few members were left. However, Jane and Marlee believe that it is their job to restore the club's purpose.
"We want to talk about being Jewish or the affiliation with [Judaism] and to connect it to other religions to show how everyone is similar," said co-president Jane Hooberman. "We want to highlight [the] Jewish background and connect it to modern day as well."
The students involved in the Jewish Student Alliance — including member Natalie Cooper, who is proud to be a part of the alliance — have been a large help in making the club successful and making sure the information is spread to all students in the high school.
"I feel strongly about being Jewish and I think it's important to keep it going in school," Cooper said.

The Jewish Student Alliance club is catching the eye of more students in the community of Bloomfield Hills High School, so the presidents, Jane and Marlee Hooberman, believe that it will be successful.  Members hope that the club will become a united front at Bloomfield Hills High School as they look forward to creating new relationships with other students. "Our club isn't only for Jewish students," said Jane Hooberman. "We've been sending out texts and emails along with posters around the school. We feel like this club will be made a priority."
Leave a Comment
About the Contributor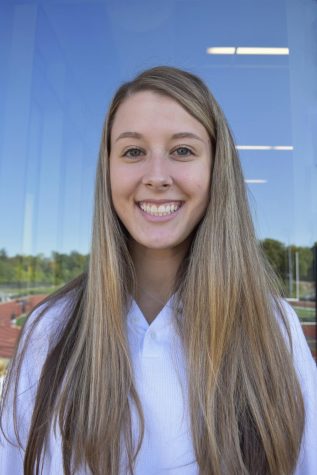 Kaitlyn Keele, Section Editor
Hi, my name is Kaitlyn Keele and I am a News Editor on The Hawkeye. I am a senior and this is also my second year on staff. Outside of The Hawkeye, I am...