Live Coverage of the COVID-19 (coronavirus) Impact on BHHS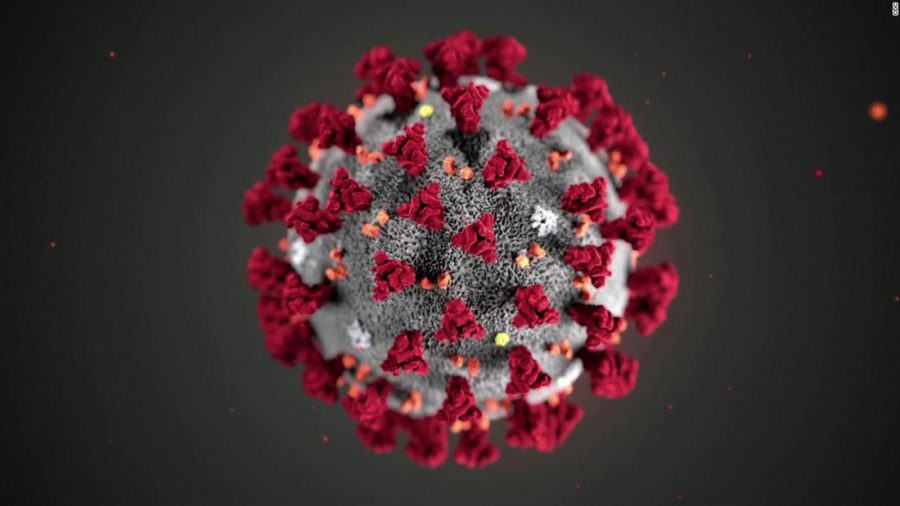 April 4: "PK SPORTS REWIND"
School Board President Paul Kolin has been posting on his twitter (@PaulPkolin) throwback pictures of spring sports in recognition of the senior athletes.
April 3: AP exam updates and BHS emailed updates
The College Board provided more updates for AP exam dates. Make sure to check out the College Board website more information.
Superintendent Pat Watson sent out an email explaining the future learning and teaching methods for BHS students.
Bloomfield Hills sent out an updated meal plan schedule for the upcoming week.
April 2: Gov. Whitmer's big announcement
Gov. Whitmer announces statewide closure of in-person classes for k-12 schools for the remainder of the school year.
April 1: Colleges eliminating ACT/SAT requirement
The list of colleges suspending or choosing to go test-optional on the requirement of the ACT/SAT exams is continuing to grow. Today, the University of California joined this ongoing list.
March 30: Teacher updates
Teachers sent out an email with more information and optional/recommended assignments for their students.
March 27: Whitmer's thoughts on reopening K-12 schools and new updates for BHHS.
In an interview with a Detroit radio station Governor Whitmer expressed the unlikeliness of students K-12 returning to school this year.
A plan is in development for online learning for the rest of the year.
Superintendent Pat Watson, BHEA Phillip Laliberte, and School Board President Paul Kolin sent out an email with future plans for BHHS students.
March 25: Free AP exam review sessions provided and forensics states update.
College Board provided AP students with a free online resource for their exams. These resources include live on-demand support videos from teachers across the country. Review classes will take place starting March 25th through May 1st.
Students were also made aware that they may cancel their exam registration with no charge.
More information on the full exam schedule, specific free-response questions, and additional testing information will be released on April 3rd.
Final details for the forensics 2020 online state tournament (YETIE) have been confirmed. The competition will run from May 4-13, 2020.
March 23: New executive order implemented and more updates to AP exams.
Governor Whitmer signed the "Stay Home, Stay Safe" executive order.

This order forces all businesses and operations to temporarily suspend in-person operations that are not essential for sustaining or protecting life (for at least the next three weeks). This order also prevents Michiganders from leaving their homes (except for certain circumstances).

AP students received an email from college board with updates for the AP exam that will now take place online, last a shorter amount of time (45 minutes), cover less material, and have multiple test dates offered.
March 22: Updates for IB exams.
Associate Principal/IB Diploma Programme Coordinator Jessica Lupone sent out an email to Bloomfield families that indicated the next steps for IB students regarding their IB exams. Lupone discussed the official announcement that the May 2020 IB exams have been cancelled.
More information will be released by IB on March 27, which will answer the general questions among students, teachers, and families.

On this date there will likely be more answers to questions regarding test scores and cost. Also, more guidance will be provided for those affected.
March 20: Updates for BHHS and standardized tests (ACT, SAT, AP exams).
Bloomfield Hills High School Principal Charlie Hollerith sent out emails with updates for students, teachers, and parents regarding expectations for students, rescheduled events, and future plans.
College Board released new information and updates regarding ACT/SAT testing and AP exams. College Board also explained the new format and revised content included within the exams.
Official cancellations and postponements reported for the March and May SAT tests.
March 19: More confirmed deaths and stores taking further precautions.
The number of coronavirus cases has begun to increase (from 80 to 334).
Two more deaths have been reported in Michigan.
Meijer and Walmart decided to cut their hours for daily restocking and sanitizing of the stores.
March 18: First death in Michigan confirmed.
The first death from Coronavirus was confirmed in Michigan. The confirmed death was a man in his 50s who had underlying health conditions. The man passed away on the morning of March 18 in Wayne Country.
March 17: Meal support, forensics update, and counselors update.
Bloomfield Hills High School offers support to students and families struggling to find food. BHHS provided a meal plan during this national emergency. The district sent out an email indicating that all children up to 18 and under 26 for adults with disabilities are eligible to receive meals. BHS also pointed out that a meal can be provided to anyone, even those not associated with the free or reduced meal program and children do not have to be enrolled at BH schools to receive support.

It was announced that forensics invitationals, regionals, and states will be canceled. However, the MIFA board is looking to finish and celebrate the season with a final online competition.

Bloomfield counselors send out an email showing support to the Bloomfield communities families and students.
March 16: Teacher communication, Superintendent update, AP program update, and Executive Order.
Teachers begin communicating with students about plans for digital student learning. They provided learning opportunities for students through google classroom, canvas, moodle, and other digital platforms to allow students to continue their work.

BHHS art teachers send out an email to students to give them an opportunity to collect some art supplies and their projects so they may continue to work on them at home.

Superintendent Patrick Watson shared a video on twitter encouraging people to stay connected while social distancing themselves from others.

The AP Program is developing resources to help schools support student learning during extended closures. They are also looking for a solution that would allow students to test at home, which will depend on what the situation is in May. 

Additional information regarding AP tests will be posted by March 20.

Governor Gretchen Whitmer signed Executive Order 2020-9. This order

temporarily

closes theaters, bars, and casinos, and limits restaurants to carry-out and delivery orders all in hopes of preventing further spreading the virus.
March 15: Standardized testing update.
The nationwide April ACT and SAT tests were canceled in order to prevent the further spread of coronavirus. Students were encouraged to transfer their signup to the June and July test dates.
March 14: Communication between teachers and students and Governor ban.
Teachers check-in and offer support to students through email.

Governor Gretchen Whitmer banned all gatherings of more than 250 people in rooms, halls, cafeterias, auditoriums, theaters or galleries.
March 13: Student personal belonging pickup and DECA conference update.
BHHS offers times for student pickup of personal belongings such as medications left behind.

DECA cancels International Career Development Conference in order to prevent further spread of the virus.
March 12: Governor order made and Superintendent offers support and information.
Michigan Governor Gretchen Whitmer 

ordered all K-12 schools to close. The closure began on Monday, March 16 and will go until Sunday, April 5. Schools are scheduled to reopen their doors on Monday, April 6.

Whitmer reinforced the idea for people to wash their hands and avoid touching their faces during her press conference.

Superintendent Patrick Watson shared an informational youtube video for the BH community.
March 10: First cases in Michigan and Governor Executive Order.
There were two positive cases of coronavirus in Michigan found specifically in Oakland and Wayne counties.

Michigan Governor Gretchen Whitmer declares a state of emergency.
About the Writer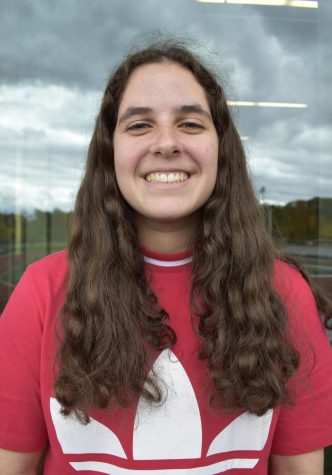 Marlee Sacksner, Section Editor
Hi, my name is Marlee Sacksner and I am the Feature Editor on The Hawkeye. I am a junior this year and this is also my second year on staff. Outside of...