The Mysterious Benedict Society: The Best of Disney+
In the race for the best streaming platform, it seems as if Disney+ is leaving its competitors in the dust. Amid all of Disney's releases, The Mysterious Benedict Society stands on its own. 
   Disney+'s The Mysterious Benedict Society is based on the best-selling children's quartet by Trenton Lee Stewart. Disney+ received positive remarks for its whimsical and charming series. 
   The Mysterious Benedict Society tells the tale of four gifted orphans who have to save the world from "The Emergency." 
   The first episode opens up with disheveled Mr. Benedict giving the audience some background on the orphans and the "The Emergency." The beginning focuses on Reynie reading a newspaper ad looking for gifted children. The ad says all it would require is a test that could get a scholarship to the Boatwright Academy, a "palace of learning," where academy staff train future diplomats, scientists, writers, and thinkers. 
   As the episode goes on, the audience learns that only Reynie passed the tests. Then, he is taken to a secret location and meets the rest of the team: knowledgeable Sticky, creative Kate, and stubborn Constance. Each of whom have been chosen for their brilliant minds, but also their commitment to finding out the truth. 
   Thanks to their gifts, Mr. Benedict believes that "The Emergency's" home base is located in the L.I.V.E Institute. The team is sent to infiltrate it and chaos ensues. 
   The Disney+ The Mysterious Benedict Society is a must-watch. It is filled with quirky and lovable characters, captivating overlays, and adventure. While The Mysterious Benedict Society is geared towards younger audiences, there are still things that audiences of all ages would enjoy. 
   The Mysterious Benedict Society is the perfect series for those who wish to reminisce about the book series, and for those who have not read the books, it's a great adventure for them. 
Leave a Comment
About the Contributor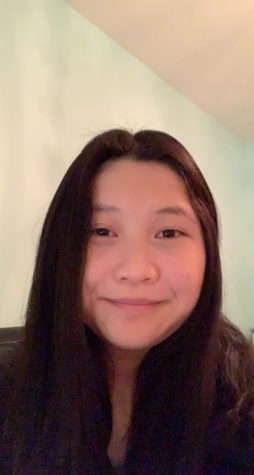 Madeline Moss, Staff Writer
Hi, my name is Maddy and I am a staff writer for the Hawkeye. I am in my junior year and this is my first year on staff. Outside of the Hawkeye, I am in...