In the Interim
Personality profile of BHHS's interim principal: Mr. Bill Simms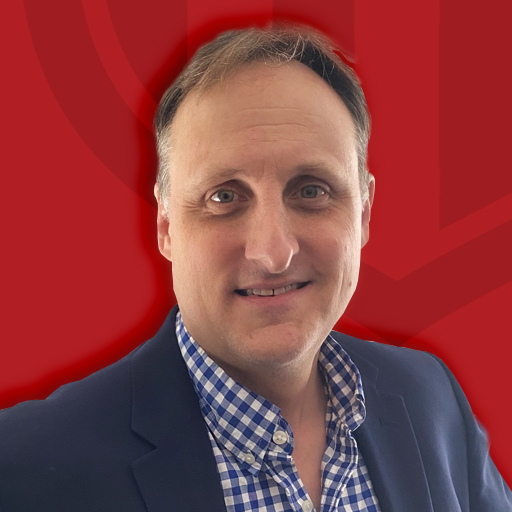 With the retirement of Charlie Hollerith as principal in December, BHHS is looking towards the future of administration and the school. As the interviewing process commenced, Mr. Bill Simms was introduced as interim principal to lead the community during this transition period between full-time principals.
    An interim principal is usually a retired principal who fills the absence during the interview process and onboarding of a new, permanent principal. The cap on an interim principal's tenure is around one semester; they usually focus on short-term goals and provide leadership in the moment.
    "My goal is to listen, learn, understand what's happening within that school environment, and help provide leadership for the team and the students and staff at the school so they can continue to move forward," Simms says.
     Simms taught US History and Government for four years prior to becoming assistant principal and eventually head principal at Thurston High School in Redford, Michigan. After retiring from that position in 2018, Simms took up educational consulting and micro schools. These institutions offer personalized education in a small setting for sports academies, serving students in achieving their athletic goals. 
    Although leading a career in education, Simms originally entertained the idea of law school. The notion eventually evolved through student-teacher experiences to an interest in teaching, as he states, "I enjoyed studying and learning more about the Constitution, so when I got to law school, I enjoyed studying the law, but I started to think about whether I wanted to practice law. I had an opportunity as a student teacher [and] really, really found that I enjoyed that experience with the social studies teacher, the students, and specifically the high school."
     During his time at BHHS, Simms says he hopes to address the anxiety from staff, parents, and students regarding the effects of COVID-19. Last year, Simms became a temporary principal at another high school in southeast Michigan during the implementation of a hybrid teaching model as a precaution against the pandemic. Simms says, "I was able to learn and understand the stress that the teachers, students, and families have gone through with the COVID situation and the challenges in learning, especially last year."
     Simms hopes to achieve this goal by becoming more familiar with the student body, parents, and their diverse interests while enacting educated decisions and actionable plans to address heightened anxiety levels. 
     Outside of school, Simms enjoys supporting his children with their hockey and academic careers. This year, his youngest daughter, a senior in high school, signed-on to play hockey for University of Wisconsin, as Simms says, "A large amount of my free time is spent trying to support one of my two kids. . .I spend a lot of time in ice rinks watching my kids and supporting them."
     In addition, having an affinity for history and toting an English degree, Simms enjoys reading in his leisure when out of the ice rink. 
Leave a Comment
About the Contributor
Ryanne Leonard, Design Editor
Hi, my name is Ryanne Leonard and I am the design editor for The Hawkeye. I am a senior and this is my 3rd year on staff. Outside of The Hawkeye I am in...