Cyberhawks: getting to know the BHHS cyber security team
The Cyberhawks: One of BHHS's smallest competitive teams. But what is it like to compete in cybersecurity, to learn about networking, and to be a Cyberhawk?  
   This competitive cyber security team has only six members: Vijay Daita, Alex Hiott, Aileen Hsi, Jacob Iwrey, Douglas Kravchenko, and Adnan Rashid. The team has been active for the past six years, with some of its members participating since middle school. 
   The team competes with Cyber Patriots, a cyber education program created by The National Air and Space Forces. Competition season spans from September to March, when nationals are held. Competitions are virtual, consisting of different team members competing via subsequent platforms: Server 2019, Windows 10, Ubuntu 20, Cisco Networking and Cisco Packet Tracer. These competitors are given virtual images and are asked to make them as secure as possible, earning points by fixing vulnerabilities. There are nearly 2000 teams currently competing in the United States, with separate middle school, high school, and military academy divisions. In the state of Michigan, The Cyberhawks took home second place among over 80 competing teams in 2022.
   In these competitions, students get real-world experience with cybersecurity defense. Senior Jacob Iwrey and Coach Bridget Kravchenko explained how during a competition, Jacob worked on a real simulation image that aviation company Boeing had provided, offering an authentic cybersecurity experience.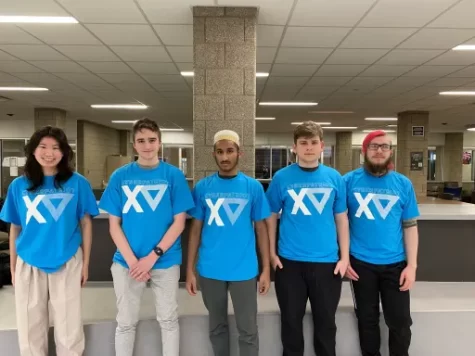 "This isn't about hacking," Coach Kravchenko said. "The most important thing is that they learn to defend against hacking."
   The Cyberhawks have had success beyond high school as well, with former member Jaden Montgomery now working in a cybersecurity co-op. The current members have varying levels of interest in pursuing cybersecurity, but see the benefits of learning these skills. 
 "I think it's a good skill to have… everyone has computers and phones, so hacking, spam, and phishing are very real," said junior Aileen Hsi. "I think it's good to learn from a cybersecurity point of view… to learn the pathway behind it."
   All but one of The Cyberhawks will be graduating this June, and they are looking to expand their membership. Going forward, they plan to continue competing and helping educate more students within the world of cybersecurity. 
 If you have an interest in joining, you can contact Coach Bridget Kravchenko or team member Aileen Hsi, at [email protected] or  [email protected]. 
*Editor's note: a previous version of this story appeared in the February issue of the Hawkeye with an incorrect headline. This headline and story represents the most recent and accurate version of the article.
Leave a Comment
About the Contributor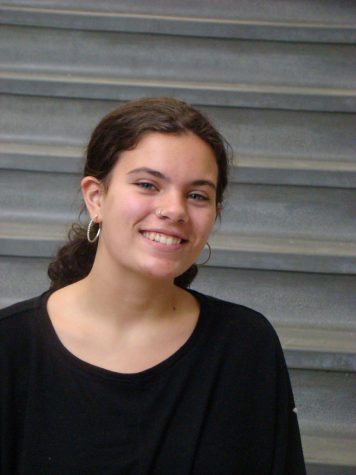 Fiona Rudy, Opinion, Editorial, and Entertainment Editor
Hi! My name is Fiona Rudy, this is my second year on Hawkeye, and I am an editor for the Opinion, editorial, and entertainment sections, as well as a staff...