The Power of Classical Music for the Unmusical
I never listened to my little brother when he played the violin. He played (and still plays) constantly. Nevertheless, I was always impressed when watching his nimble fingers dance effortlessly across the strings.
I would think about my fingers, small and thin like his and yet irrevocably handicapped when it comes to playing a musical instrument. I didn't think they could move that fast even if I wasn't playing the violin.
But still I never listened.
I got frustrated, even annoyed when the powerful notes of fortes drifted up the stairs and into my room as I tried to concentrate on homework.
I tuned it all out, until I didn't.
The piece that turned my long stubborn heart was Czardas by Monti. A rhapsody of sorts– the piece evokes a myriad of emotion.
When I heard my brother playing it for the first time, my life began to flash before my eyes, each up and down of my life thus far correlated to the ups and downs of the musical notes. I found meaning in each shift in tempo.
I also found that music, specifically classical music, doesn't have to be about playing. The experience of listening rather, is equally as rewarding, and can be transcendent if one is open to it.
I don't mean to make the same tired metaphor that music is like life. I do think, though, that forms of art can be a medium through which life and experience can be interpreted– and then felt more fully.
About the Writer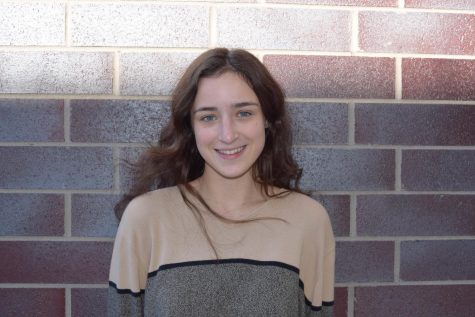 Sophie Jackson, Staff Writer
My name is Sophie Jackson and I am a senior. This is my first year on newspaper. I enjoy creative writing, soccer, and reading.