Banning Books: A Page Out of the Past
Decisions to ban books are troubling developments for intellectual freedom in school
School boards nationwide have recently intensified efforts to suppress literature deemed irresponsible to be shelved in schools. School boards have chosen to remove books from shelves, remove them from school curriculum, or ban them altogether. For example, a Tennessee school board gained national attention when it voted to ban the book Maus, a Pulitzer Prize winning graphic novel about the Holocaust. Book restrictions often are made with malintent and pose a threat to free speech and thought for students. 
The reasons for these bans are often political. According to PEN America, 41% of books banned in schools feature LGBTQ+ themes or characters, and 40% of books feature characters who are people of color. If the reading's purpose is for one to open themselves up to new ideas and perspectives, book bans undermine the very definition of reading in the first place. Simply enacting a ban on the content opponents dislike for political purposes is ill-informed and a danger to free speech.
This type of book censorship is nothing new. For decades, politicians have removed literature from libraries and schools. Among the most "challenged" include renowned classics such as To Kill a Mockingbird, The Catcher in the Rye, and Beloved. Modern classics, popular among readers and educators, have also been victims of book bans, such as The Hate U Give, Looking for Alaska, and The Kite Runner. These books have themes that students may be able to relate to or learn from.
Irish dramatist Oscar Wilde said that "the books that the world calls immoral are books that show the world its own shame." Controversial books often showcase the brutal truths that society attempts to sweep under the rug. School book bans are a threat to intellectual freedom, and students must speak out about these bans to limit their future impact.
Leave a Comment
About the Contributor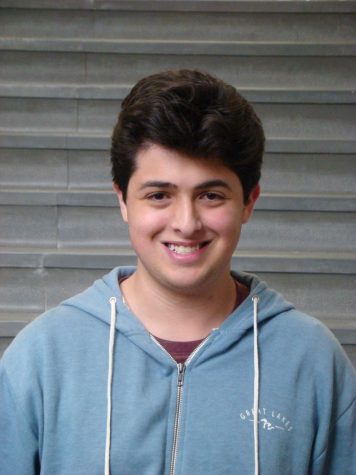 Hayden Buckfire, Managing Editor
Hi, my name is Hayden Buckfire and I am a Managing Editor for The Hawkeye. I am in my senior year and this is my third year on staff. Outside of the Hawkeye,...