Ball in the Family is reality T.V at its finest
Lavar Ball: You have likely heard his name before, and you either love him or hate him. Either way, there is no denying he's a genius businessman and icon.
As a father of three basketball superstars, Lonzo, Liangelo, and Lamelo Ball, and a growing focus of media spotlight, Ball is no stranger to speaking his mind.
And spoken his mind he has, in creating the family's new reality television show, "Ball in the Family". The pilot was was released on August 29, and is produced by Lavar Ball himself with the help of Bunim/Murray Productions, the same crew in which produced Keeping up With The Kardashians.
The show revolves around the five members of the Ball family, this being Lavar, his wife Tina, and their three sons Lonzo, Liangelo, and Lamelo, who are very accomplished basketball players.
In season one of the show now 20 year old Lonzo is wrapping up his first year of college at UCLA, preparing to go to the NBA next year with aspirations to be drafted by the Los Angeles Lakers. Now 19 year old Liangelo is finishing his last year at Chino Hills High School before heading off to UCLA. And lastly, Lavar's youngest son, 16 year old Lamelo, is a sophomore at Chino Hills High school playing alongside Liangelo.
What makes "Ball in the Family" so entertaining is its authenticity. Unlike other reality TV shows, "Ball in the Family" makes it a habit to detail any significant event that has occured within the family, good or bad, keeping an increasing level of drama and high viewer interest.
A key focus of season one is Tina Ball's stroke, which drastically affects her and her family throughout the season. Tina suffered this stroke in February of 2017, taking away here ability to speak. Because this occurred right before the NCAA men's basketball tournament, it almost forced Lonzo, a leader on UCLA's basketball team, to end his season early.
As season two begins on November 26, far more drama has erupted within the Ball Family. Such as Lonzo beginning his season on the Los Angeles Lakers, Liangelo being arrested in China for shoplifting before ever playing a game at UCLA, and Lavar pulling Lamelo out of Chino Hills High School to homeschool him.
With the Big Baller Brand making headlines across the nation, fascinating more and more people everyday, it seems that Lavar has successfully fulfilled his crafty, quick-witted attempt to ultimately widen the family's fanbase and promote their family grown brand.
About the Writer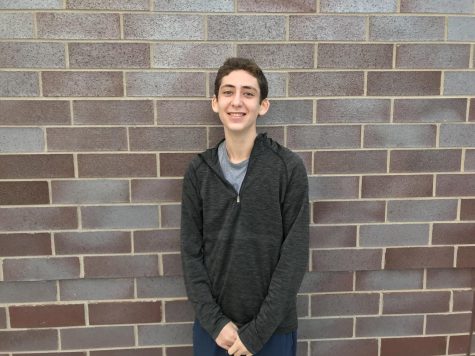 Justin Yaker, Staff Writer
My name is Justin Yaker. I am a junior and this is my second year on the Hawkeye as a staff writer. I enjoy hanging out with friends, playing and watching...