Grammys Performance Inspires Feminist Movement
Television has become less entertainment, more social movement. More call to action. By no means am I complaining, because the current women's movement gave way to the incredible events of this year's Grammy awards.
  The moment Kesha stepped on stage with a choir of prominent women in the music industry, my eyes welled up with tears. This was no longer about music, but the freedom in having a voice. The empowerment in coming together, as women. All clad in white to represent solidarity, the iconic women of this generation gave so many girls, including myself, what we all need: hope.
  The diversity of the women that appeared on stage showed that unity is key to standing up against the oppression that has been long silenced. While I may not have the angelic voices of the performers, I still have a voice. The #MeToo and Time's Up movements have shown me and countless other women that we are not alone, and above all, we are not powerless.
  Most importantly, this is not just a movement giving voices to women. This time, the men who have wronged women are facing real consequences. This time, real change is happening.
  The biggest shift has been from teaching women how to not get harassed to teaching men not to harass. This tipping point is instrumental in changing the toxic "boys will be boys" mindset that has plagued society for too long. As a woman in this nation, this silencing is a heavy weight finally being lifted.
  During the performance, my mom, my sisters and I sat and watched together, and I felt more connected to them than ever. My mother has been a powerful woman her whole life, I am hoping to follow her footsteps, and I am happy to see my younger sisters grow up in a world changing for the better. This is the empowerment that womanhood brings, and now more than ever, we have the ability to express pride in being unapologetically female.
  To all of the women who have shared their story and fought for where we are today, I have endless appreciation. Exposing your most vulnerable side to the world as Kesha did is undeniably brave and inspiring to the many still shackled by silence. It is one step, one story, and one woman at a time that a movement like this makes true change.
About the Writer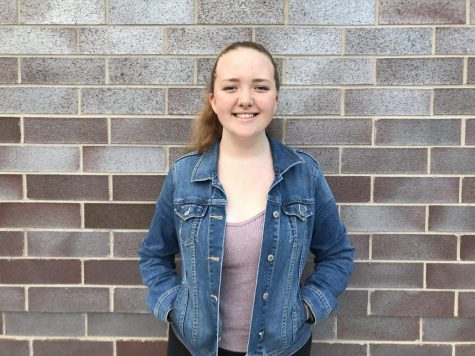 Maddy Moskus, Staff Writer
Hi there, my name is Maddy Moskus and this is my second year on the Hawkeye Staff as a staff writer. I love taking long walks on the beach, fine cheese...