Cross Country Team succeeds at Leagues
The Bloomfield Hills High School Cross Country team participated in the OAA White Division Jamboree #3 League Championships, at Oakland University in Rochester Hills, on October 19, 2017.
They competed against other local teams, including West Bloomfield High School and North Farmington High School.
The varsity girls team placed second out of seven teams, the junior varsity girls placed second out of 5 teams, the varsity boys placed fifth out of seven teams, and the junior varsity boys placed first out of 7 teams. This meet determined the school's placement in the league for the varsity teams. The girls team finished second in the league and boys finished fourth.
"I feel we placed pretty well," said varsity sophomore Erin DiMarzo. "Our team moved up since last time, and even though we got second place in this league meet, we saw major improvements in our runners since the beginning of the season."
The team managed to succeed despite some training setbacks.
"We were going to do this workout where we do one mile, and our coach gives us a goal time that we're supposed to hit, and then you have about three minutes to rest, and then you do another mile, and then at the end you do 400 meters and you also have to hit your time," said DiMarzo. "We were originally going to do that at Oakland University, but the weekend before it had rained, so they informed us that we had to practice on our own property so we wouldn't ruin the course."
Sophomore Susan Baenan further explained the training regimen. "For this meet, we prepared by going on timed distance runs so we could run 20 minutes out and 20 minutes back. This was about speed, control, and stamina, which can help in a race because even though you can feel like you want to go fast, you have to control yourself and pace yourself throughout the whole entire race."
The cross country team will compete again on November 4, 2017 at the Michigan International Speedway. For more information, contact director of Cross Country Nick Stration at [email protected]
About the Writer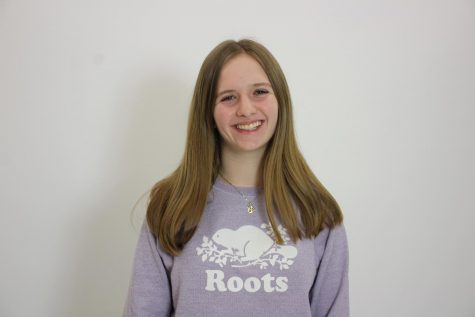 Darby Krugel, Copy Editor
Hi, my name is Darby Krugel and I am a Copy Editor on the Hawkeye newspaper. I am a junior and this is my 2nd year on staff. Outside of the Hawkeye, I...