A record breaking season
Track and Field stars reach new records in the 2023 season
Running, throwing, jumping – the Bloomfield Hills Track team does it all. So far, four individuals across the board have broken school records in this historic 2023 season. Junior Molly Socha broke the record for discus at 123 feet and 4 inches, her freshman sister, Lainey Socha, tied the women's high jump record at 4 feet and 10 inches, sophomore Taye Levenson beat the record for 3200M run at 9:34.57, and sophomore Reggie Hinton for men's high jump broke the record at 6 feet, 2 inches.
Molly Socha
Molly Socha throws in two field events, discus and shot put. She's been throwing shot put since middle school, but it wasn't until freshman year that she started throwing discus. In both events, she has experienced exponential growth since freshman year, and she credits a lot of that growth to off-season throwing and lifting.
Socha said, "Training for me is a year-round ordeal that involves a lot of lifting and a lot of throwing. I started working with my coach in the fall of my sophomore year, and the progress has been incredible since then."
Socha has been anticipating breaking the discus record for some time now. 
"I've had my mind set on breaking this record for a while. The beginning of this season was full of small personal records that were really close to the record," Socha said. "Before I actually broke it, my best mark was six inches off: I knew it was going to happen this season, I just didn't know when."
Socha's impressive season came to an end after placing 7th in Discus at the State Meet on June 3rd. 
Lainey Socha
As only a freshman, Lainey Socha has tied the high jump record previously set by Scarlett Charles in 2014. Lainey has been jumping for three years, since middle school, and tying the high jump record was a pleasant surprise.
"It came as a surprise to me," Socha said.  "I hadn't been training high jump much at all, because it was so early in the season and we didn't train outside much, so I was not expecting to come close for a while."
Despite not expecting to jump the record-breaking 4 '10, Socha has long term goals of jumping higher. She wants to reach 5 feet next year, and by senior year she wants to be able to jump 5'2 or 5'4. 
Socha's advice for younger track and field athletes is to not be discouraged by setbacks. 
She said, "Last year I sprained my hip at the meet before counties and had to use crutches and go to physical therapy for most of the summer. I was worried that this year I would be too scared to actually jump or not be able to jump at the level I was last year, but keeping a good mindset helped in getting over those nerves."
Lainey Socha finished 9th in high jump at regionals, concluding her freshman season.
Reggie Hinton
Reggie Hinton competes in the high jump event. Although he is a newcomer to high jump and this is his first season competing in the event, Hinton's coach had an idea that he would be a strong contender.
"My coach put me in it because we knew about my jumping and explosive ability and he believed I could go somewhere with it," Hinton said. "I've only been doing high jump for a month but I'm looking forward to doing it some more in the future because I really enjoy it."
Hinton's first meet of the season was when he reached the high jump record.
"It came as a surprise to me because that was my first ever track meet and I got first place and that was my first time ever doing a high jump," Hinton said.
Building up strength is crucial for succeeding in high jump, and Hinton has plans to do this in order to reach his next goals as a jumper.
"My next goal in high jump is that I want to reach the height of 6 '5 or 6' 6 by senior year," Hinton said. "In order to do that I have to practice my high jump abilities and my leg strength."
Reggie advises that all athletes should put themselves into new situations and challenge themselves, just like he did with high jump this year.
Taye Levenson
Sophomore Taye Levenson has been working hard to break the 3200M (2 mile), as well as several more records over the past two years. Levenson already holds the 5k Cross Country record, and has ambitions to hold more.
"We have a chalk board on our fridge that has a list of records that I want to break," Levenson said. "Upon the list there was the 2 mile record, there's the mile record which I'm just 3 seconds off of, and the 800 meter record which I'm going to have to work for. My goal is to break all of these records as I grow as an athlete."
In order for Levenson to break these records, he is very disciplined with his practice schedules, healthy eating habits, ice baths, and stretching. 
"If you want to be a great athlete, you have to treat yourself and your body like one," he said.
 Long distance running is definitely Levenson's specialty. The runner started running the 2 mile event last year when running at the Freshman Oakland County Championship. 
"Around the 6th lap I took off and ended up running the 2 miles in a 10:16. If I remember correctly I came about 40 seconds before anyone else in that race and won. That's when my coach, my mom, and myself realized I had potential in that event," said Levenson.
Taye has set high goals for himself for his junior and senior seasons, and hopes to continue his running career throughout college.
Leave a Comment
About the Contributors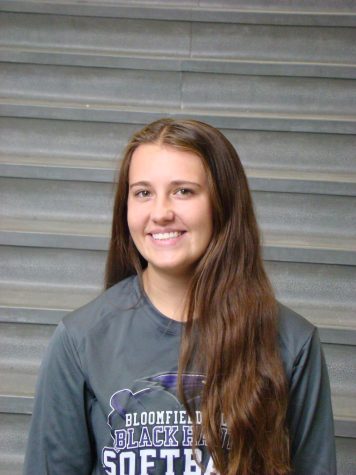 Grace Main, Web/Social Media Manager
Hi, I am Grace Main and I am the Web/Social Media Manager for The Hawkeye. I am in 11th grade and this is my second year on staff. Outside of The Hawkeye,...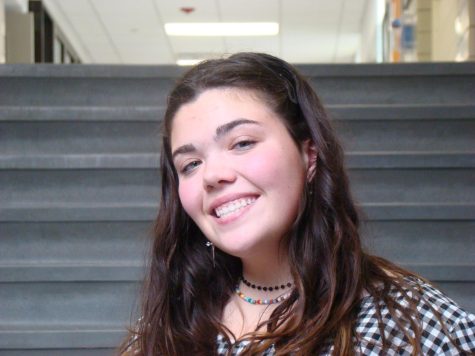 Charlotte Rockwell, Staff Writer
Hi, my name is Charlotte Rockwell & I am a staff writer for The Hawkeye. I am in my junior year & this is my 1st year on staff! Outside of the...