Women in hockey
The Rise Of Women's Hockey in America and Across the Globe
The history of women's hockey dates back to the early 20th century. In the 1920s, the first women's hockey team, The Seattle Vamps, competed in various hockey tournaments around the Seattle area. In 1916, the US held an international competition in which women's teams from across the country faced-off for the very first women's hockey title. At the start of the 21st century, girls hockey teams were just beginning to become common. Many girls before this played on boys hockey teams, as the competition was much higher. 
I know that I, along with many of my former and current teammates have played with boys at some point because girls hockey has only recently become prominent. Now, women's hockey is on the rise. From elite travel leagues, to high school leagues, to house leagues, there are so many ways that a girl who has a desire to play can start up. Women's college hockey is the goal for many girls who play with universities like Boston, Minnesota, Wisconsin, Ohio State, and so many more who represent the top collegiate teams in the nation. 
Professional and Olympic teams are also gaining recognition for their abundance of skill and dedication. If you are a girl and you want to play hockey, the least I can say is, go for it! Hockey is an incredible sport which is meant to be shared. 
Leave a Comment
About the Writer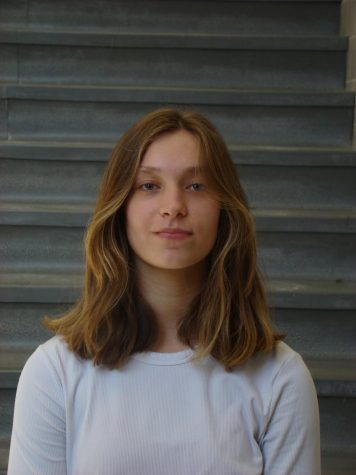 Alia Somero, Staff Writer
Hi, my name is Alia Somero and I am a staff writer for The Hawkeye. I am in my sophomore year and this is my first year on staff. Outside of The Hawkeye,...