School Works To Hire New Assistant Principal
  Going into its third month, a committee of approximately 20 members is continuing to search for a new assistant principal.
  "Timing is everything when it comes to school districts,"  said Margaret Schultz, one of the two current assistant principals. "Every time we hire, we are always looking for someone that is going to make us better and push us harder, so I always enjoy being a part of that."
  Since the position was posted in August, approximately 110 candidates applied and the committee invited 12 candidates to interview.
  "It's always exciting when you get to hire somebody new to be part of the team," Principal Charlie Hollerith said. "We were interviewing in mid-August and school was starting only three weeks away, so I knew that the timeline wasn't ideal. That said, I think we did a thorough process of evaluating the people that did apply. We got a great variety of candidates, with all different types of backgrounds, and unfortunately just didn't find the right fit this go around. We hope to really be proactive in continuing the process going forward to ultimately find the right individual to bring to our team."
  Adding to Hollerith's thoughts, Schultz said that the individual hired would join part of a three person team. "It was important that we [the two current assistant principals] were on the committee to make sure that it was a good fit."
  "I have the experience of living in the position but I also think that being in the district for 16 years, being a teacher at Lahser, and also going through the whole transition, I have a perspective that is important because I know the history – where we have come from and where we are now," Schultz said.
  Along with administrators, the school board members, teachers, parents, and students were a part of the process. Schultz explained it is important for those outside the process to understand that the school board and administrators do not make the decision without input from the community.
  "There is a lot of pressure," said Schultz. "But as a team we are very strong and we support each other. No one is making the decision on their own and we will never make a decision that we do not feel great about."
  Adding to Schultz's thoughts, Vice President of the Bloomfield Hills Education Association Phillip Laliberte said, "The process is set up so that input from all stakeholders, students, parents, and teachers will all have a say in it. Another thing to keep in mind about the process is that we are not willing to rush anything, we are going to wait and find the right candidate to fill this position."
  Even though the position is not filled, Hollerith said that he hopes to fill it mid year, but until then, the "process is always exciting because you don't know what qualities a candidate may bring to the process. I am confident that we will find the right candidate, or for that matter the right structure, to continue moving our high school forward."
View Comments (1)
About the Contributor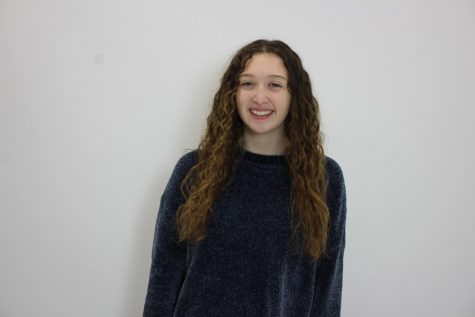 Ava Singer, Staff Writer
Hi, my name is Ava Singer and I am a Staff Writer on the Hawkeye newspaper. I am a senior and this is my 2nd year on staff. Outside of the Hawkeye, I...