Why I'd Recommend Chemtrails Over The Country Club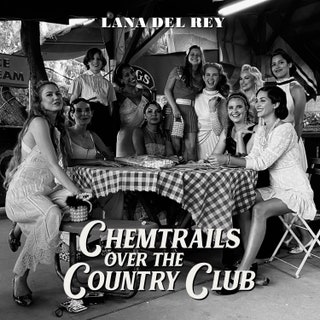 On March 19, 2021, singer Lana Del Rey released her 7th studio album, Chemtrails Over the Country Club. Del Rey never fails to make countless hits, and with her being my favorite artist, I was very excited to give her newest album a listen. As soon as I heard the first track titled "White Dress," I knew this album was going to be a killer. 
The vocals reminded me of the legend Janis Joplin, who Lana happens to be inspired by. The singer also references folk artists Joni Mitchell, and Joan Baez within the album. I am pleased with her references to those artists because I admire them as well. The last song on the album is a cover of  "For Free" by Joni Mitchell, and everything about it gives me chills. Different from her past albums, this one was made surrounded by her friends, and the cover captures that. 
Some of my personal favorite songs off of Chemtrails Over the Country Club include "Not All Those That Wander Are Lost," "Breaking Up Slowly," and "Dance Till We Die." However, you can't go wrong with any song. In addition, the lyrics within COCC are powerful, which is not unusual for Lana's musical creations. Pearls, jewels, and swimming pools, the aesthetic of this album is something to be recognized as well. 
Each of her records comes with an aesthetic, and I believe this one is going to trend big time. Furthermore, Chemtrails shows that this artist has evolved over time. All of her previous records and singles have been spectacular, but what she is doing now with her career and music is something a 2007 'Lizzy Grant' would never have expected. Before landing on her current title, 'Lizzy Grant' was the name that took the stage. 
Playing little bars and making little demos, who knew that little ol' Lizzy would become the now rich and famous 'Lana Del Rey.' I think Del Rey is definitely an icon of the 2010s-2020s music industry. Some may not listen to her, like her music, or even like her as a person, but what she's done for music cannot be replaced by anyone else. Could this be album of the year? Maybe – I'd hope so. As an artist, she deserves an award like that for all the hard work, breath and tears that was put into her seventh record. If you need a new album to listen to, I highly recommend this one. 
Leave a Comment
About the Contributor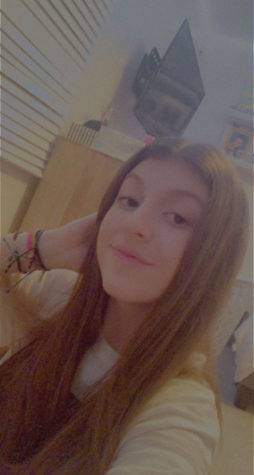 Emma Coden, Staff Writer
Hi! my name is Emma Coden, and I am a staff writer on the Hawkeye. I am a 10th grader and this is my first year on staff! Outside of the Hawkeye I am on...