Declan McKenna returns to music with political ties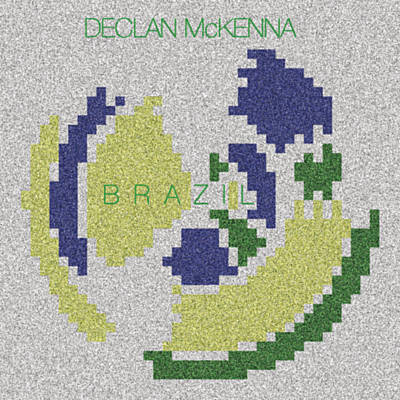 After Declan McKenna re-released his first single entitled "Brazil" in August of 2015, (at age 16), I, along with many others, were highly anticipating his debut album, and eager to see what else he had to say.
Brazil was self released by McKenna, written in his bedroom in Hertfordshire, England, addressing the International Federation of Association Footballs (or FIFA) decision to award the hosting position of the 2014 World Cup to Brazil, a nation reeling in poverty. The political undertones and unmistakeable teenage honesty of the song caught the world's attention, charting on alternative music charts globally, and earning him the 2015 Glastonbury Festival Emerging Talent Award.
Following a string of other politically and socially aware singles, "What Do You Think About the Car?", McKenna's debut full-length album, was released via Columbia Records on July 21, 2017.
And I absolutely love it.
McKenna's commentary on today's youth, politics, and culture are unapologetically blunt. His energy is pounding throughout the entire record, delivering simultaneous vulnerability and self-assuredness.
He takes the listener on an indie joyride, from the fast paced 80's guitar interlude in "Humongous", to the urgency of "Isombard", to the drum-lead conclusion of "Listen to Your Friends", and everything in between.
Each song unlocks a different facet of his talents and musical style, along with a different perspective, as most all the songs (all of which were written by McKenna himself) draw inspiration from other people's stories and outlooks.
Though his music isn't all purely political, those messages combined with the frustrated, angry, and confused teenage perspective most of us are consumed by on a daily basis yields songs equal in measure both danceable and compassionate.
He has been hailed as the "voice of this generation" by several media outlets, and I'm inclined to agree. Realistically, he has an album and a couple of EP'S (extended plays, or mini albums) to his name, along with a string of charted success, so it may be a bit too soon to say. But as a member of said generation, I can't help but feel a bit reassured by the fact that someone around my age has the power to catch people's attention in a world so full of noise, politically motivated or otherwise, and I'm definitely intrigued by what more he have to offer.
It's clear he pays attention to the world around him, and interprets it through his own lens, creating music that makes everyone want to listen, as they should.
About the Writer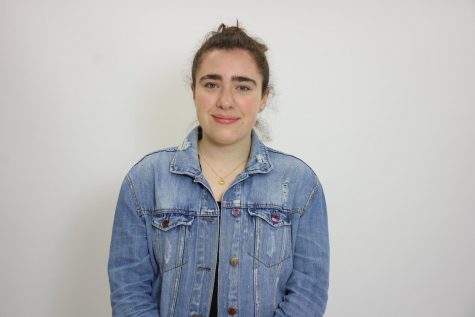 Georgia Zimmerman, Photography Manager
Hi, my name is Georgia Zimmerman and I am the Photography Manager on the Hawkeye newspaper. I am a junior this year and this is also my 2nd year on...