David Letterman's new show needs no introduction
I hate talk shows. The obviously staged banter, fluffy discussions and unoriginal activities with guests (Lip Sync Battles? Really?) leave much to be desired. Combined with the fact that they air at times when high school students are usually doing some last-minute studying for a test, I never feel compelled to tune into any talk shows.
However, upon watching the first episode of David Letterman's new Netflix show, My Next Guest Needs No Introduction, I found myself enjoying every minute of his hour-long chat with former President Barack Obama.
After over 30 years as a late night talk show host and two in retirement, Letterman found himself coming out of retirement to produce a talk show with the popular streaming service. Without the confines of what he could discuss on cable television, Letterman was able to create a truly thought-provoking discussion and broach important subjects that are anything but lighthearted.
Letterman's goal is just that: to focus on the individual change being made to the world by his guests, ranging from rapper Jay Z to activist Malala Yousafzai, rather than promoting a new album or movie. Each episode is released monthly, totaling to six one-hour episodes with a large scope of topics broached and produced segments related to their discussion.
Although there is a significant change of tone from Letterman's show with CBS, enhanced by the casual setup of just two chairs on a stage, he still uses his comedy background to maintain a balance of lightheartedness and serious discussion. In only one hour, Letterman is able to both joke with Obama about his "dad dance moves" and extract a truly heartfelt sentiment about the importance of American democracy and individual change. Letterman himself is even able to reflect upon his own growth as a person, expressing that he wishes that he had done more to make a difference in the world, potentially hinting at his motivation to create this show.
The powerful message that Letterman is able to produce in just one episode only foreshadows what he hopes to accomplish by the end of the season. For anyone searching for a refreshing change from the typical talk-show agenda, My Next Guest Needs No Introduction will not disappoint.
About the Writer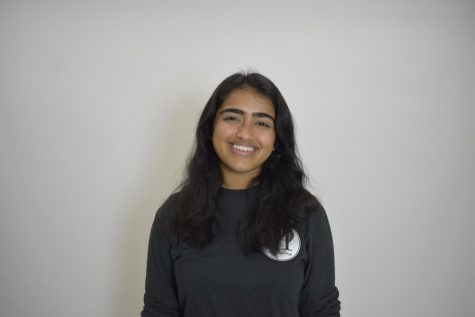 Riya Doshi, Editor-in-Chief
Hi, my name is Riya Doshi and I am an Editor-in-Chief on the Hawkeye newspaper. I am a senior this year and this is also my 3rd year on staff. Outside...