Signing off
Imagine: you are on the football field, your coach is screaming calls, the crowd is cheering you on, but you cannot hear any of it. Devin Holmes, also known as "DK," was a captain and defensive starter on the Black Hawk varsity football team this past season. However, what made DK different from everyone else was that he played without being able to hear anything; he is completely deaf.
Football has played a key role in DK's life for years, but it was not until he joined a team at the age of 12 that his passion for football took off. The 2019-20 season was DK's third year playing for the varsity team, and he explained how being deaf became something that pushed him further and only made him more determined to succeed. Football was a sport DK fell into with the help of his sister, and that was just the start.
"I wanted to play as much as I can and I wanted to improve, to get better, and maybe one day play in college," signed DK. "I just try to do the best for the team and focus on what the goal is."
Having a deaf athlete like Holmes was a challenge the team was able to overcome through various strategies such as a tap on the back, hips, or side and even the use of accessories to help him with knowing what to do when. DK also used his interpreter, Al Kettinger, during practices and games. However, during games he had to rely heavily on his teammates as Kettinger could not be on the field with him.
"DK doesn't have the interpretation on the field but many of our students have experience with ASL. Also, on the field, defensive teammates might give him a tap or we might even make a wristband to help communicate with him," said Varsity football coach Daniel Loria. 
Junior Marc Bland, a fellow teammate, explained some of the contributions DK has made to both the team and each of the individual players.
"Devin motivates me to keep coming back to the field. He also brings out the competition in me," said Bland. "Devin has brought motivation, gratitude, happiness, and bonding to the team. He also reminds me that there is so much to be happy about. I can walk every day, hear every day, talk every day, and I am proud he made me realize that."
According to Coach Loria, choosing DK as one of the varsity team captains was easy due to the overwhelming, positive response he receives from his teammates.  
"Because of the way the kids rally around him and his work ethic, he gets so much respect from the other kids. He doesn't let his disability hold him back whatsoever. He is a kid that does everything right as much as he possibly can and people are going to follow that, and that is who I want them to emulate," said Loria.
DK has bright future plans for college and his career. He also hopes to spread awareness about the deaf community.
"I plan to go to Gallaudet University and play football there. I am going to major in Physical Education and I would like to become a coach and maybe be a part-time teacher," signed DK. "I am trying to take it to another level and spread awareness to other people that I am deaf and that deaf [people] can try to do what they want to do, it might be a challenge for them, but they can do it."
Leave a Comment
About the Contributors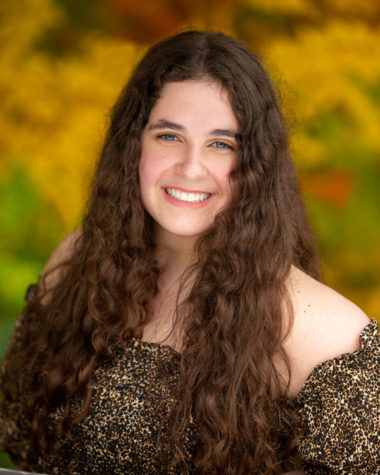 Marlee Sacksner, Editor-in-Chief
Hi, my name is Marlee Sacksner and I am an Editor-in-Chief for The Hawkeye. I am in my senior year and this is my third year on staff. Outside of the Hawkeye...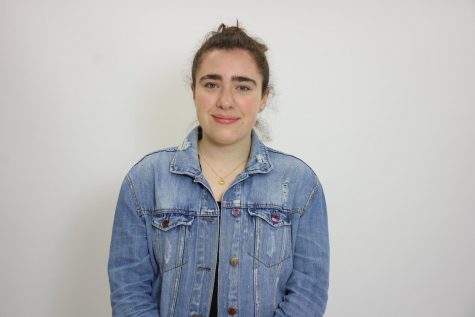 Georgia Zimmerman, Photography Manager
Hi, my name is Georgia Zimmerman and I am the Photography Manager on the Hawkeye newspaper. I am a junior this year and this is also my 2nd year on...