Supreme Court Nominee Ketanji Brown Jackson
President Joe Biden recently announced his nomination of Justice Ketanji Brown Jackson to fill the vacancy left on the Supreme Court from the retirement of Justice Stephen Breyer, who has served on the high court since 1994. Brown Jackson was a law clerk for Breyer early on in her career.
Brown earned a Bachelor's in Government from Harvard University in 1992, graduating magnum cum laude (with high honors). She later graduated from Harvard Law School in 1997, cum laude, editing the prestigious Harvard Law Review during her time in Cambridge. 
In 2012, Brown Jackson was first appointed by President Barack Obama to the District Court of the District of Columbia. In 2021, she was appointed by President Biden to serve on the Court of Appeals for the DC Circuit, generally considered the second most powerful court behind the Supreme Court.
"If I'm fortunate enough to be confirmed as the next associate justice of the Supreme Court United States, I can only hope that my life and career, my love of this country and the Constitution, and my commitment to upholding the rule of law and the sacred principles upon which this great nation was founded, will inspire future generations of Americans," commented Brown Jackson upon her nomination.
Biden has honored his 2019 commitment to nominate the first African American woman to the Supreme Court, a commitment that has drawn criticism from some of Biden's political foes. 
Brown Jackson's nomination has drawn support from several civil rights organizations and progressive interest groups. Brown Jackson's decisions on federal courts most closely align with a liberal ideology.
The Supreme Court is in a unique position as the Senate is set to evaluate and vote to confirm Brown Jackson's appointment. A September Gallup poll concluded that only 40% of Americans approve of the Supreme Court, a low during the 21st century. 
On the docket, a case determining the future of abortion, Dobbs v. Jackson Women's Health, was argued in December 2021, with a decision coming later this year. This case gives a growing conservative majority on the court a chance to overturn prior landmark abortion cases affirming a woman's right to an abortion.
In order for Brown Jackson to be confirmed to the high court, her nomination must clear the Senate Judiciary Committee and a majority vote on the Senate floor. Some analysts have predicted a close vote on Jackson's nomination given the increasingly contentious nature of Supreme Court nominations.
Leave a Comment
About the Contributor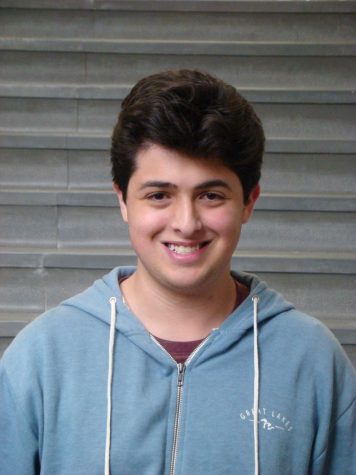 Hayden Buckfire, Managing Editor
Hi, my name is Hayden Buckfire and I am a Managing Editor for The Hawkeye. I am in my senior year and this is my third year on staff. Outside of the Hawkeye,...