"Chalk about peace": Student Leadership spreads joy and positivity
The Class of 2025 Student Leadership created "Chalk about Peace," an event where students wrote encouraging messages and colorful pictures on the sidewalk entrances of the middle schools and high schools of our district.
Each year, Freshman leadership is tasked with creating a community outreach event to give back to a community or organization that they feel is currently prevalent. BHHS Freshmen gathered on May 11 during Advisory to create this uplifting masterpiece. By 9:02 AM, the athletic and main entrances were filled with chalk artwork that the rest of the student body walked into. The event was intended to be an inspiring, innovative, and uplifting start to students and staff members' days.
That was not all though, the Lead9 classroom took this project beyond the sidewalks of BHHS and carried this Individualized Leadership Project to the middle schools to spread positivity to the rest of the Bloomfield community. What started as a small idea to write charming images on sidewalks turned into a two part event.
During the 7th hour, freshman leadership students took on the task of separating into three groups, one visiting each middle school, to spread the importance of this event to the younger students of our community. 
"We were considering multiple different events for our ILP but we thought it was an important message to put out in the world right now," said Lead9 Vice President Olivia Lupone.  "We had such a good time promoting positivity in our community, and hope to recreate this event in the future."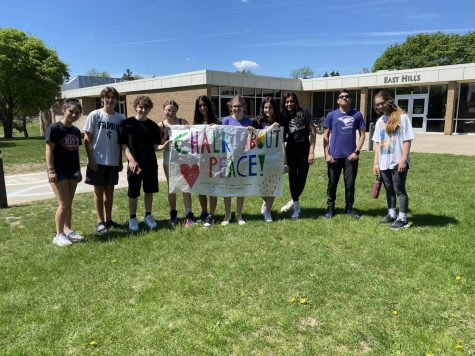 Leave a Comment
About the Contributor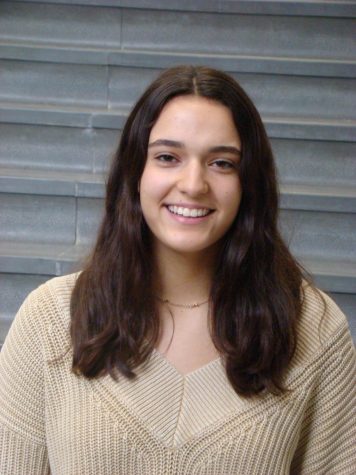 Jamie Zousmer, Staff Writer
Hi, my name is Jamie Zousmer and I am a staff writer for the Hawkeye. I am in 10th grade and this is my first year on staff. Outside of the Hawkeye I am...