Since 1955
Collage is back! After a 3-year hiatus, the BHHS music department resumes the annual concert 
The collage concert, held on December 7-8, was a packed event, with an auditorium filled with friends and loved ones. 
   The Collage Concert is an event where our school's multiple bands, orchestras, and choirs showcase their own hard work as well as perform together. "A really important event that brings all of our programs together," said band director Alan Posner. 
   The collage concert dates all the way back to Andover's founding in 1955, so it is a 67 year old tradition. Choir director Jessica Riley, orchestra director Scott Wolf, and band director Alan Posner said that they continue the collage concert not only because of tradition, but also to celebrate and showcase all the different parts of the department and progression. 
   Scott Wolf said that, "The collage concert shows the district what is possible, it shows the best of what we can offer." 
   The first night of the collage concert was a success. The Jills sang two pieces, "Carol of the Bells" and "Light of a Clear Blue Morning." "Eleanor Rigby," which was performed by the whole music department, started off the evening. "Sisi Ni Moja" was performed by Concert Choir, Vocalise, and Black Hawk Singers. "No Man's Land" was performed by Symphony Band. "At A Dixieland Jazz Funeral" featured a collaboration between the audience, the choir, and soloists Nick Shenouda, Nik Becker, Cole Heydenburg, Hugh Watters, Danny Stern and Talia Reddy. Finally, "Sleigh Ride" was performed with special guests of family and alumni.
Did you get a chance to see this event? If not and you are sad you missed it, use this QR code to hear some of the songs mentioned.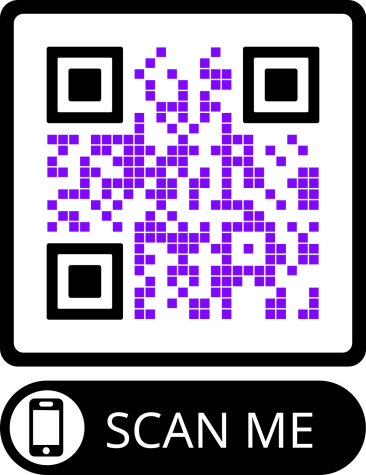 Leave a Comment
About the Contributor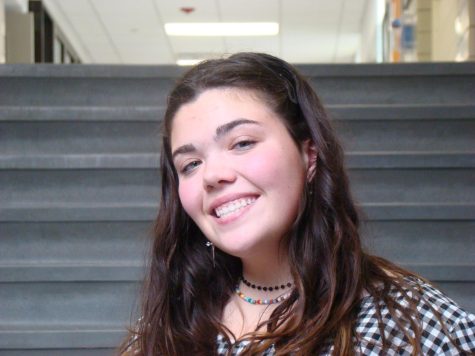 Charlotte Rockwell, Staff Writer
Hi, my name is Charlotte Rockwell & I am a staff writer for The Hawkeye. I am in my junior year & this is my 1st year on staff! Outside of the...