March Madness Updates and Upsets
March Madness has begun and like always, there are some upsets. This year, there have been more outlandish losses than usual. Although the average first-round upsets in March Madness since 1965 is about 12-13 according to PhillyVoice, most of those are 6-11 or 7-10 matchups. This year, upsets have ranged from simple ten seeds upsetting seven seeds, all the way to multiple four seeds, a three seed, and a two seed losing in the first round, destroying brackets all across the country. Before the second round even came to a close, the number of total upsets in a tournament (14) has been broken and it is not coming to a close anytime soon.
Fans have been shocked by the drastic losses of these teams that appear to be powerhouses on paper, but in reality, they should not be. Due to Covid, the majority of NCAA teams started their practice much later than usual, decreasing the team chemistry and overall practice time. Freshmen this year had to learn the playbook and the play style in a shortened amount of time, leading to in-game confusion. 
Another contributing factor to the upsets is the Covid restrictions and requirements due to potential contamination. Several teams had Covid cases within their organization, and due to the NCAA rules regarding outbreaks for this season, the team was not able to play the next 14 days. This meant that there would be no team games or practices. Alongside this, the teams were expected to pick up right where they left off immediately following the quarantining period. This led to many college basketball powerhouses playing fewer games than they were supposed to. 
It became difficult to properly seed teams this year, as some teams were ranked lower, yet played and won more games than teams ranked above them. An attempt to figure out what teams were truly dominant were the conference tournaments, but upsets occurred, therefore not presenting a fully accurate representation of the divisional rankings. Some teams were ranked too high, as seen by the major upsets, and some teams were ranked too low, such as Oral Roberts, a team who won their conference championship, but they weren't a part of a major conference, therefore placing them at a dangerous 15 seed. In conclusion, fewer games, practices, and proper/balanced matchups have led to the abundance of upsets in this March Madness tournament.
Leave a Comment
About the Contributor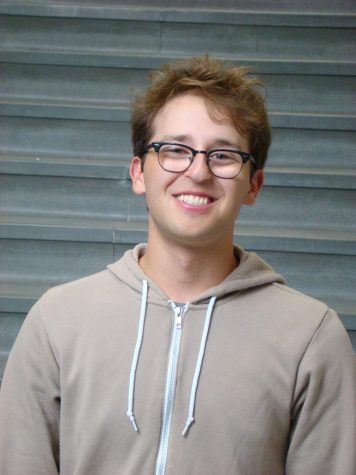 Max Melamed, Managing Editor
Hi, my name is Max Melamed and I am a Managing Editor for The Hawkeye. I am in my senior year and this is my third year on staff. Outside of the Hawkeye,...