NBA starting up again
Predictions regarding the 75th season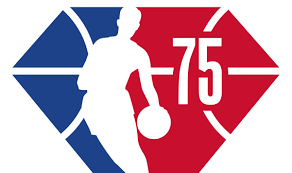 The NBA is back in full force for its 75th season. 
   Unlike the past one and a half year, teams can have their attendance at maximum capacity at the games! With the return of fans, the atmosphere is due to change drastically, since last year, teams were only allowed to have approximately one thousand fans at most per game. In 2020, the entirety of the playoffs took place in "a bubble" as no fans were allowed, creating a tranquil environment for the players. 
   After the eventful playoffs from last season, the championship is up for grabs this year. With countless new "superteams" being formed and reestablished. Teams like the Los Angeles Lakers, Brooklyn Nets, Phoenix Suns, Chicago Bulls, and last year's champions, the Milwaukee Bucks, are some of the favorites to win at the moment. 
  A factor regarding which teams will be triumphant this season are free agents, players who are no longer under a contract with a team. In this offseason, notable free agents include but are not limited to Kawhi Leonard, Chris Paul, Kyle Lowry, DeMar DeRozan, Lonzo Ball, John Collins, and Mike Conley. While most of these players resigned with their then-current teams, certain players, such as Lonzo Ball and DeMar DeRozan, decided to team up and join the same team.
   Excluding the playoffs, one of the most televised sporting events each year are the Christmas Day basketball games. Fans all across the country are ecstatic for the in-person return of such games, as attendance was limited last year, and even watching the televised games did not feel the same. This year, the five Christmas Day games are expected to generate record-breaking attendance records, as well as a colossal amount of concurrent watchers for each game. As someone who has experienced one of these games in person, I can confidently say that there is a wave of excitement and anticipation as soon as you enter the stadium. This year has some of the best matchups in recent history, and each game should be very exciting and close in score.
   Another aspect of the game to watch out for is this years' rookie class. There are countless rookies, drafted a few months ago, that have limitless potential, and people all across the world are going to be deadlocked on each and every one of these young men. One of the main rookies to watch this year is Detroit's very own Cade Cunningham. Cunningham dominated during his one season at Oklahoma State University, making him the consensus first overall pick. He will have a lot of competition this year for the prestigious Rookie of the Year award, as the possibilities are endless in an 82-game season.
  All in all, I believe that season will be one for the history books, and I would not want to miss a single game!
Leave a Comment
About the Contributor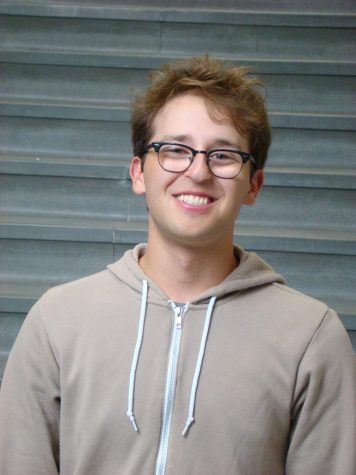 Max Melamed, Managing Editor
Hi, my name is Max Melamed and I am a Managing Editor for The Hawkeye. I am in my senior year and this is my third year on staff. Outside of the Hawkeye,...